Livable Cities Newsletter #1 - November 1-15, 2005
November 2, 2005
Logan's Big Adventure, Day 2!!
Little Wild Horse Canyon
San Rafael Swell, Utah (west of Moab)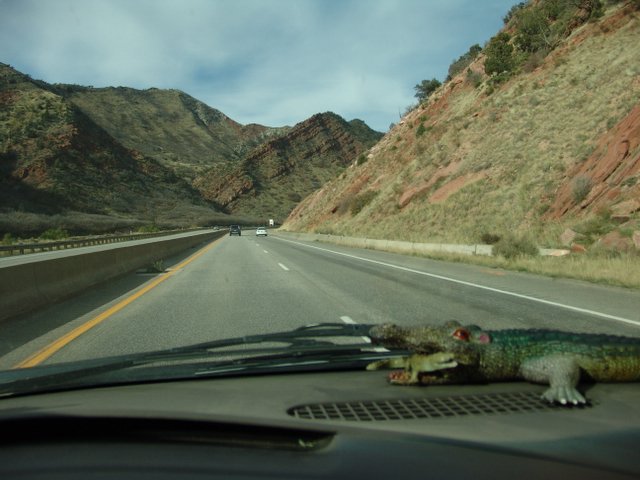 The San Rafael Swell is a rugged and lightly visited natural area with canyons, pinnacles, mesas and buttes within the Colorado Plateau. Centuries of wind and rain have carved the multi-colored sandstone into a beautiful landscape.
First, I head West from Glenwood Springs, Colorado, past Grand Junction and into Utah on Interstate 70.
Music: Harry Belafonte, Pentangle, & Bill Monroe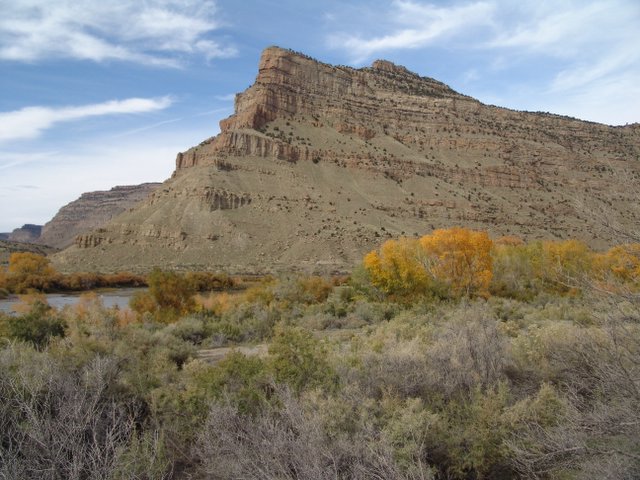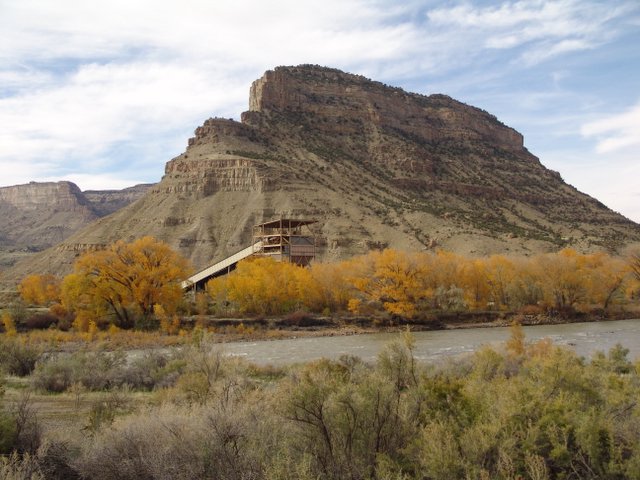 Enter Utah :)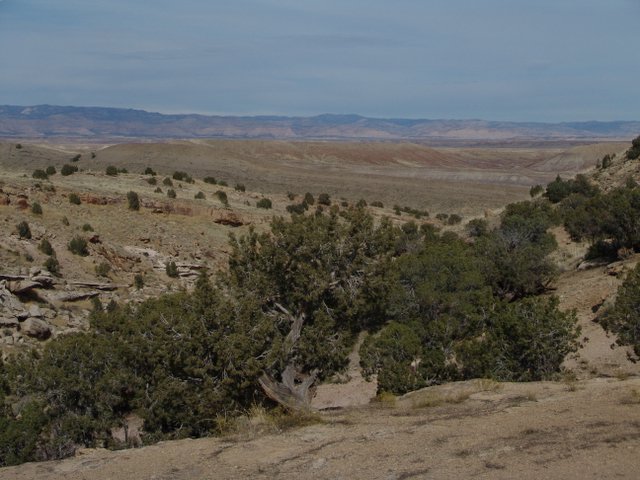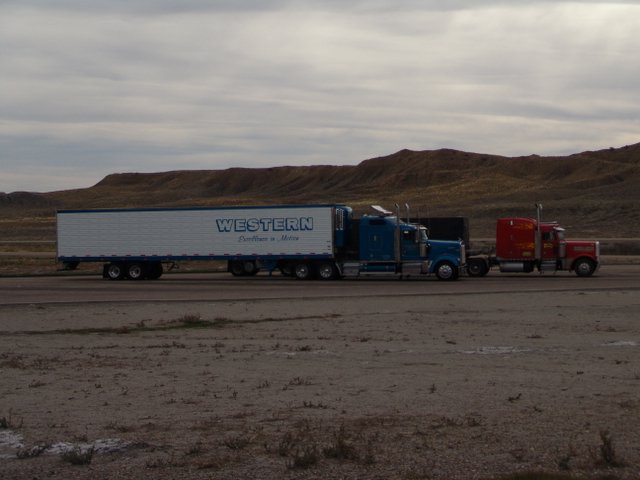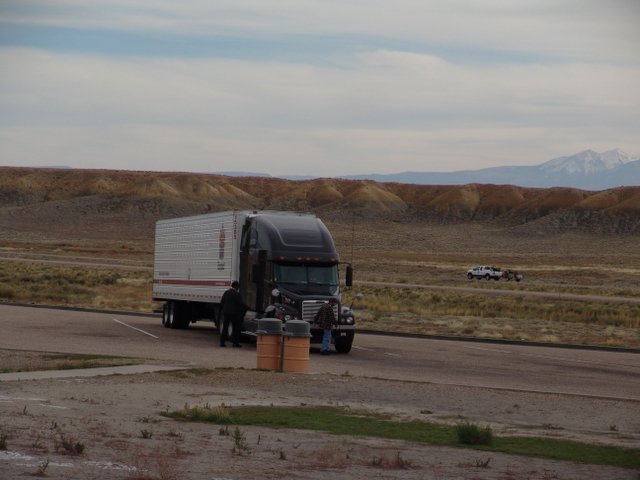 "Driving a Big, Big Truck"...
Hey friends, have you ever thought about being a truck driving song writer, or someone who sings about trucks? Well, I'm here to help ya..."driving a big truck, driving a big truck, driving a big, big, truck... - say waitress, I'll have a coffee..."Is that for here or to go?" ... well I've been driving all night long, I'd like to sit a spell you know...::: bum, bum, bum...Hey there smoky bear you can't catch me, got my foot to the floor and I gotta take a pee..."
Anyway...those were some exerpts there from Travesty, Ltd.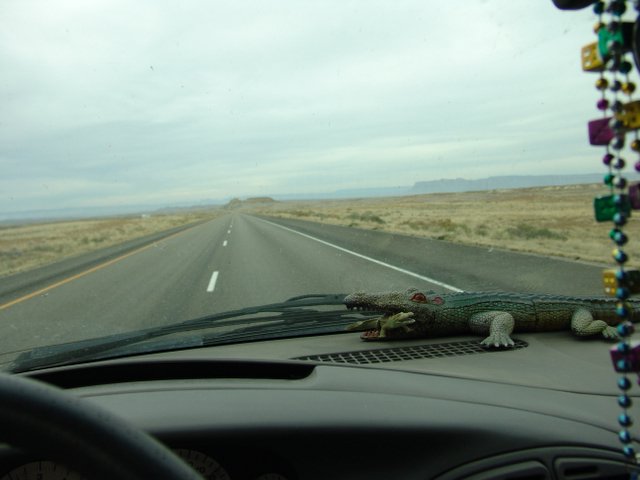 Moving along with Croc...say hi to Croc :)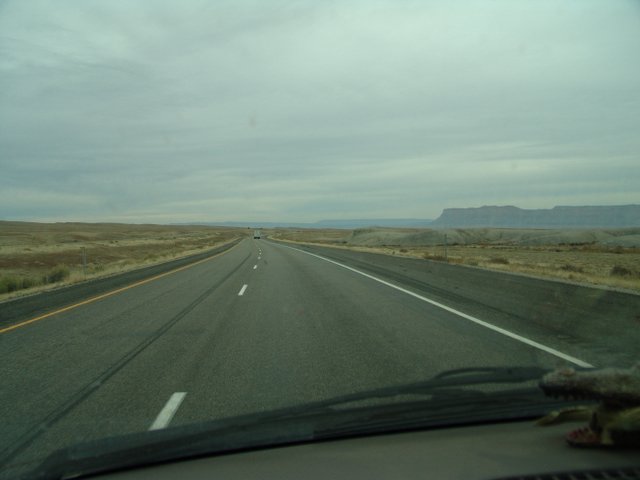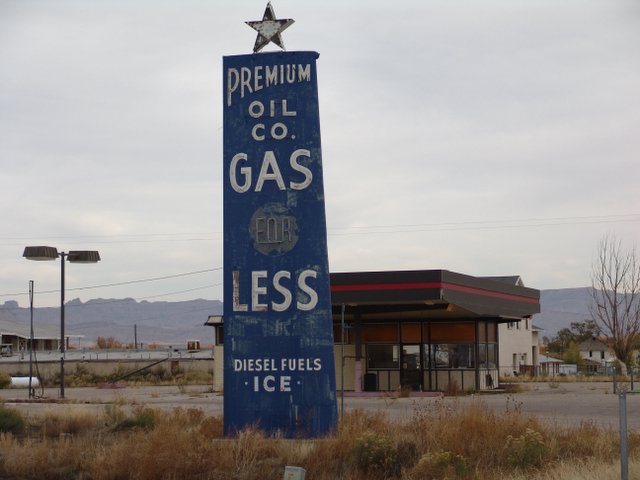 Green River, Utah - home of the sweetest melons, and the cool John Wesley Powell Museum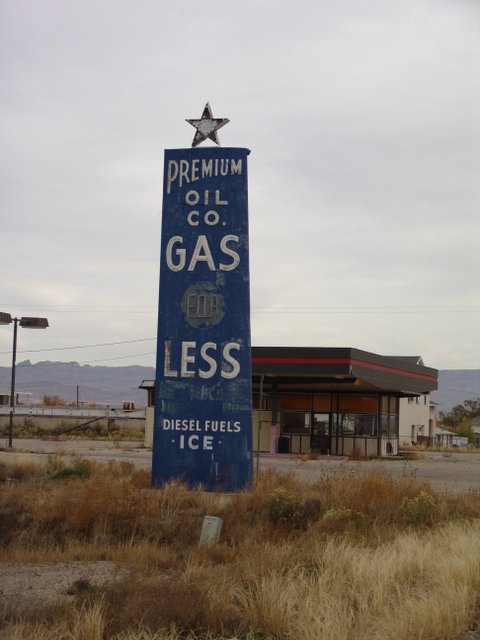 Green River, Utah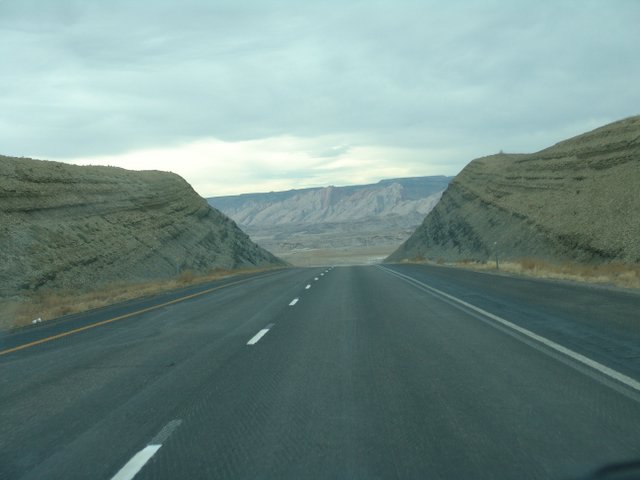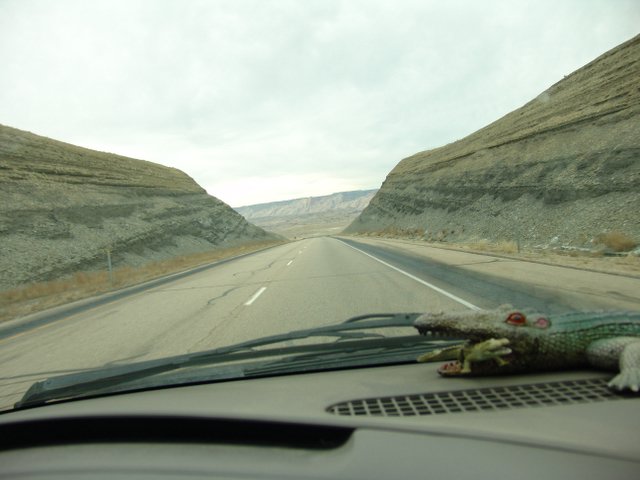 Getting ready to exit Interstate 70 and head towards Goblin Valley, Utah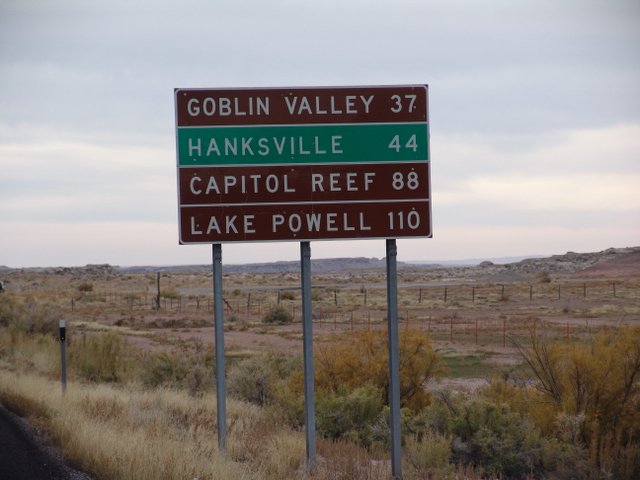 If you know where you're going, which I kinda do, you get off Interstate 70 in Utah at a place with no facilities...none, and head south on Hwy. 24 towards Hanksville. This is an exit west of Green River on 70...we're talking out in the boonies...way out there...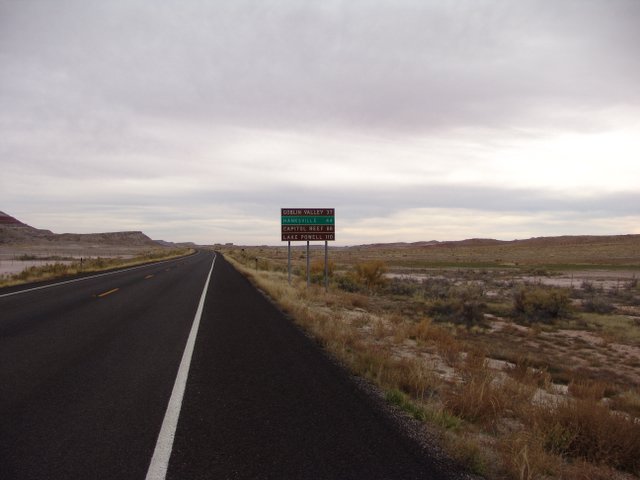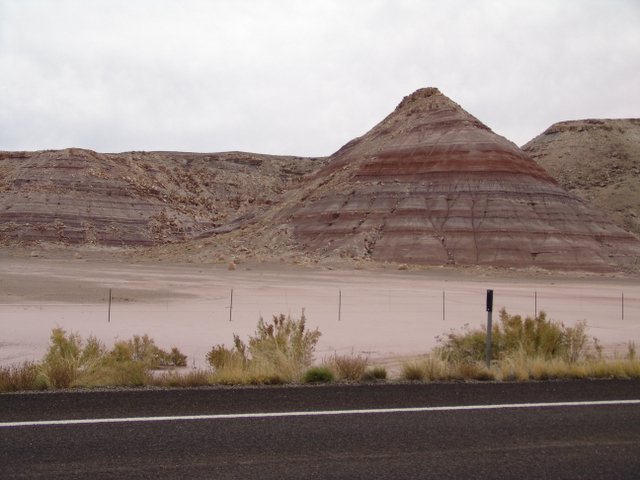 And as you descent into the landscape...everything looks different...unique...surreal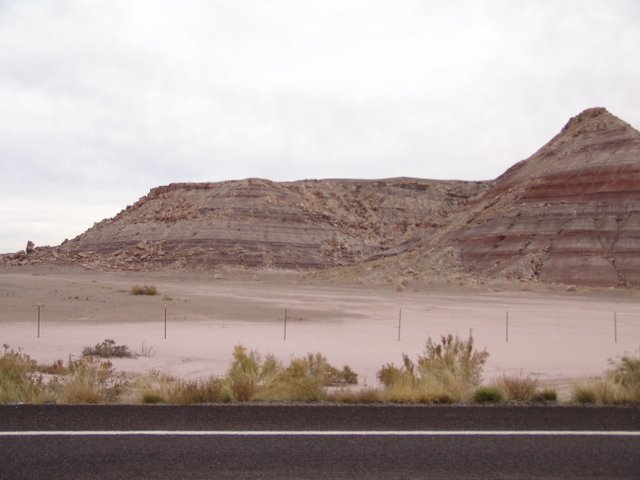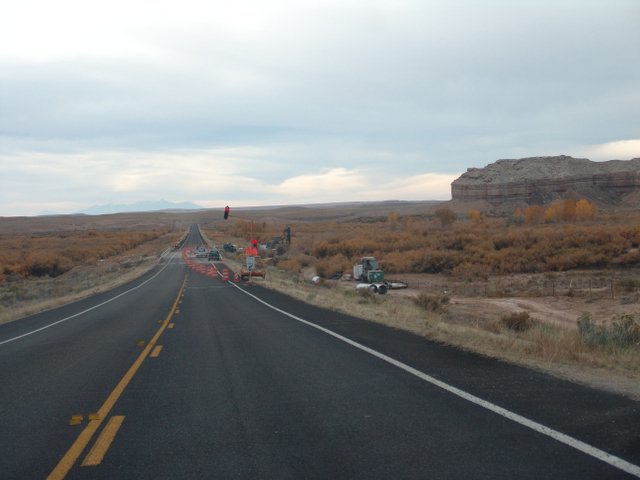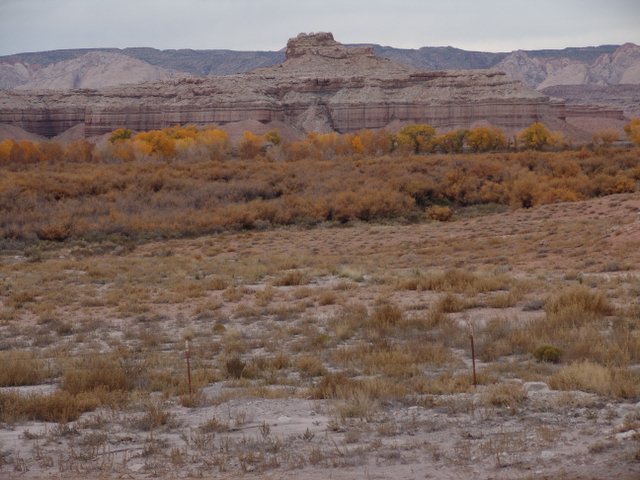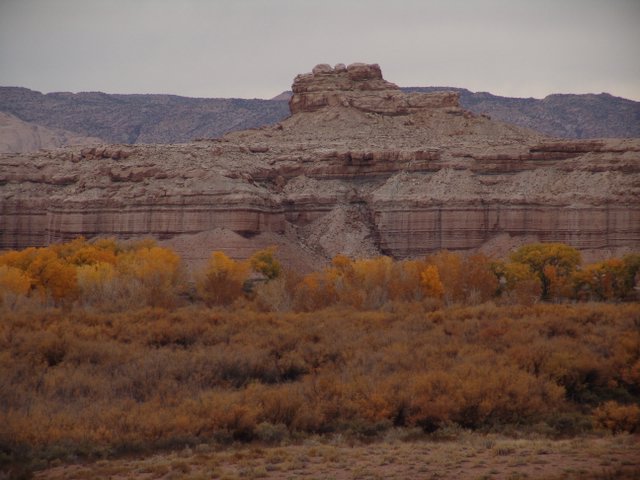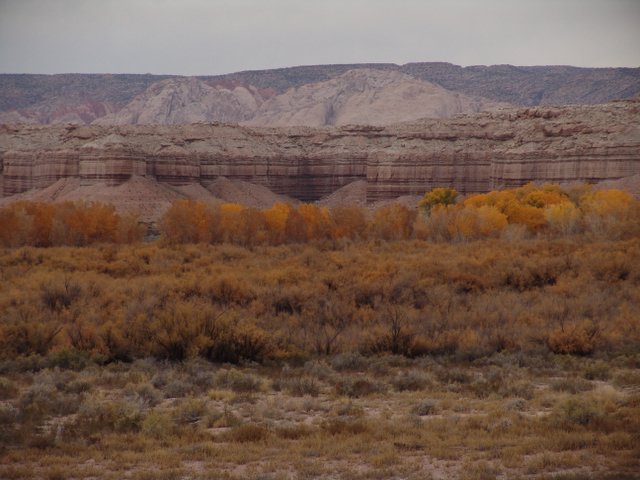 Then you get off Highway 24 and head west towards Goblin Valley for many miles, but don't turn for Goblin, head straight into the canyons
Note: Goblin Valley is very cool and the state park has showers :))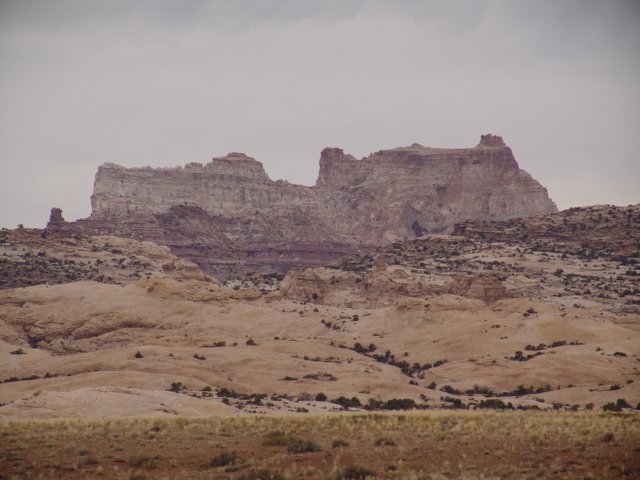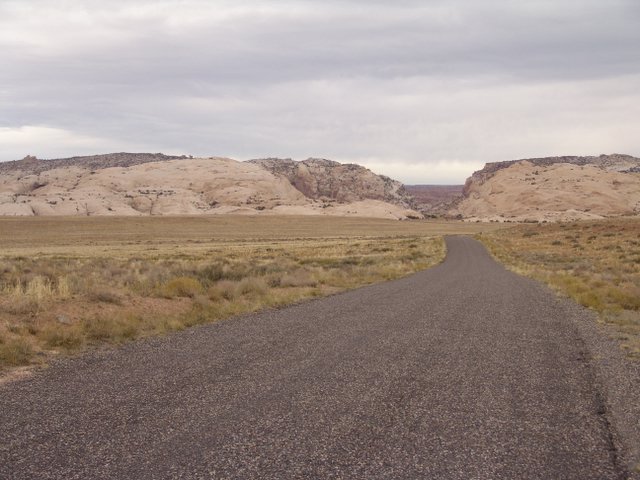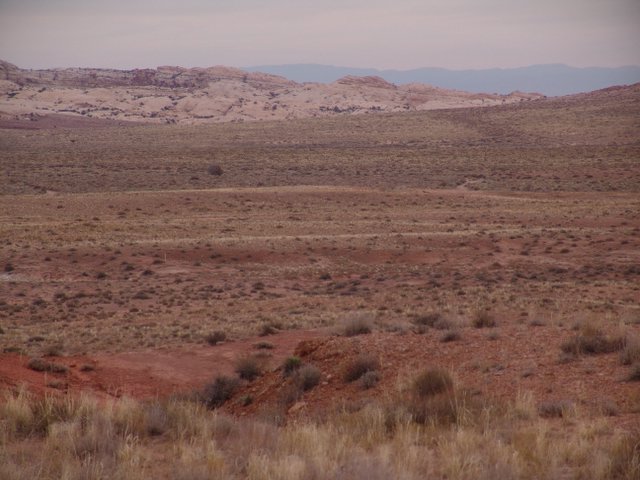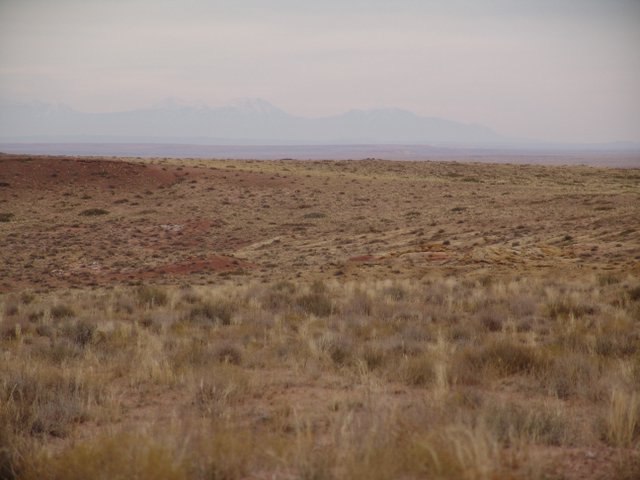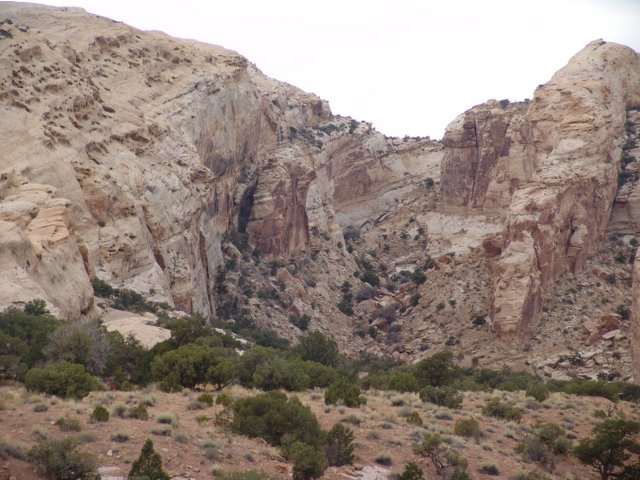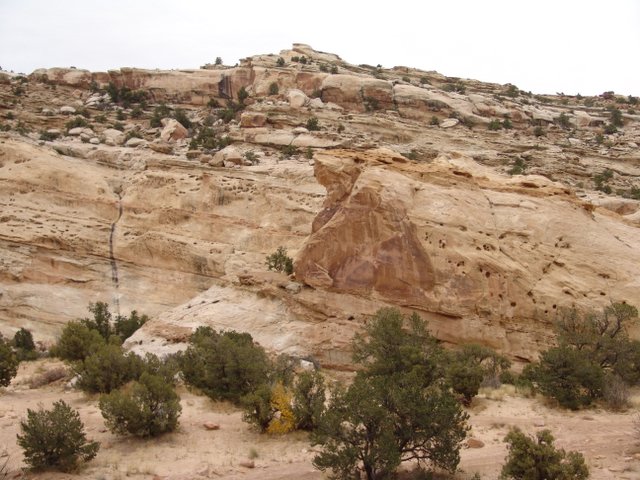 The canyons of Utah...the hidden canyons...mind boggling uniqueness -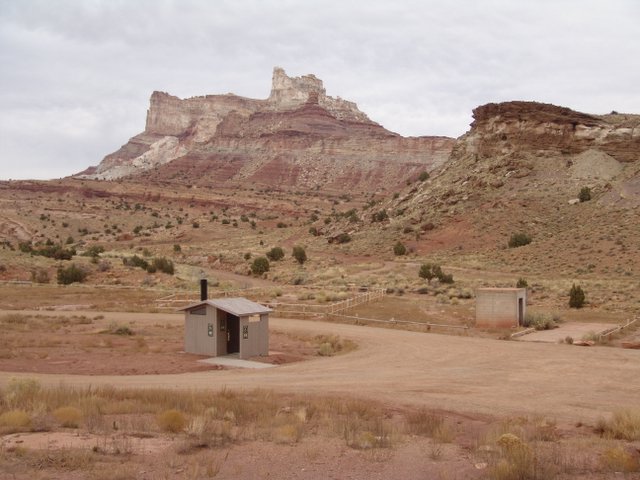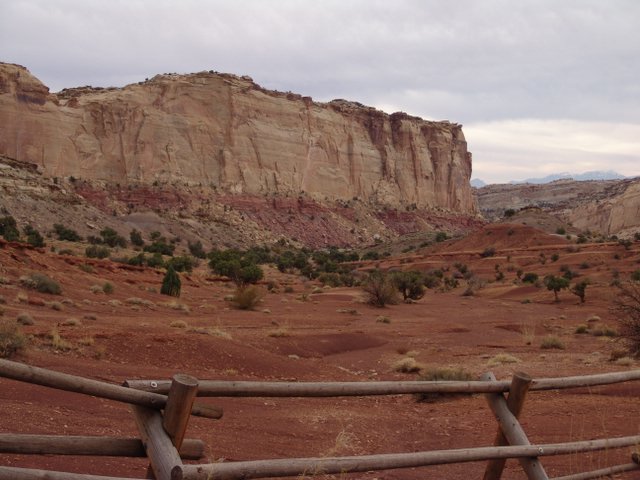 Well, there's still signs of humanity wherever you go!! But you're still way out there!!!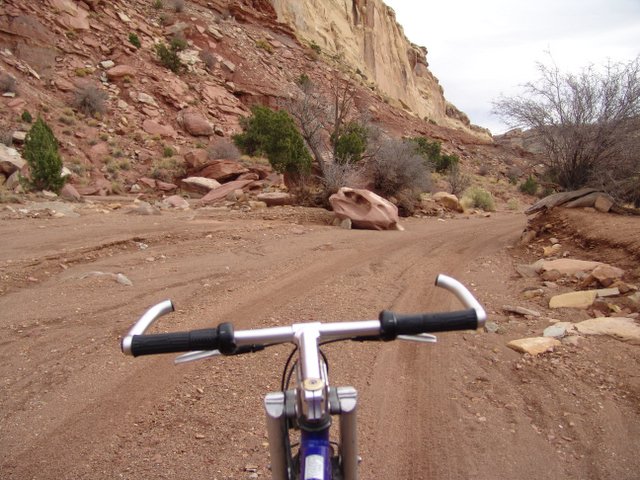 Heading into Little Wild Horse Canyon...first by mountain bike from campsite. then by foot..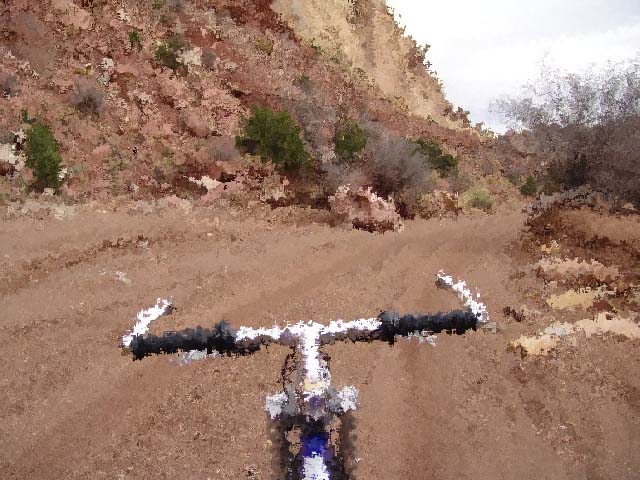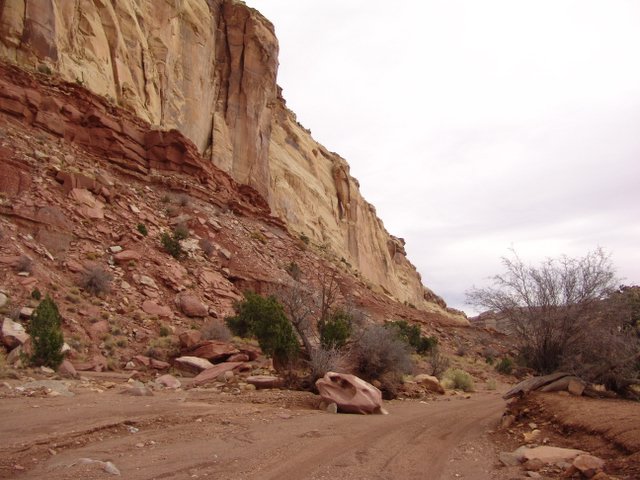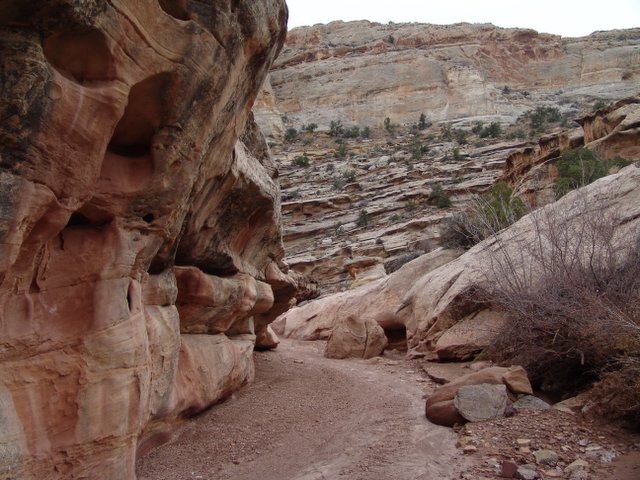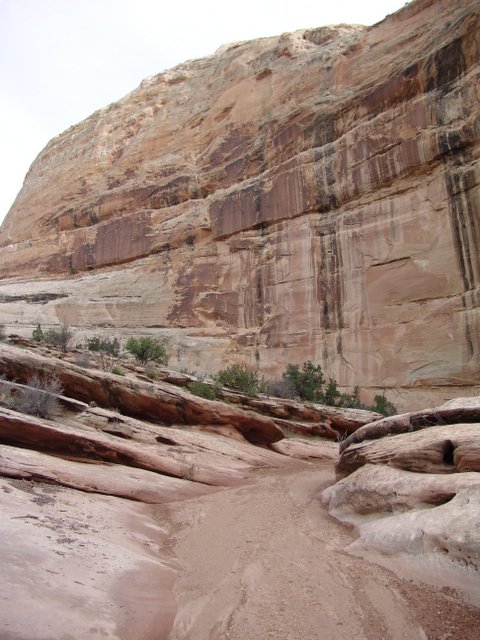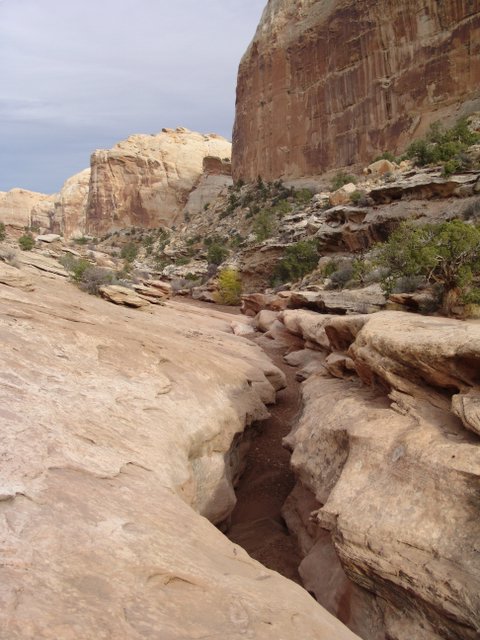 Shear Rock Walls, Slot Canyons, Twisted Pinyon Pines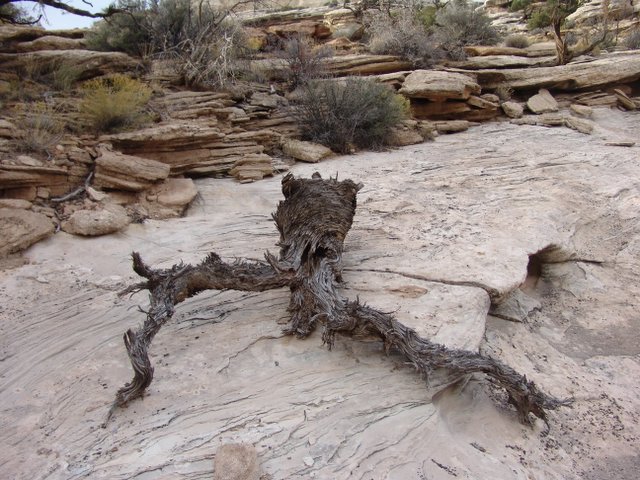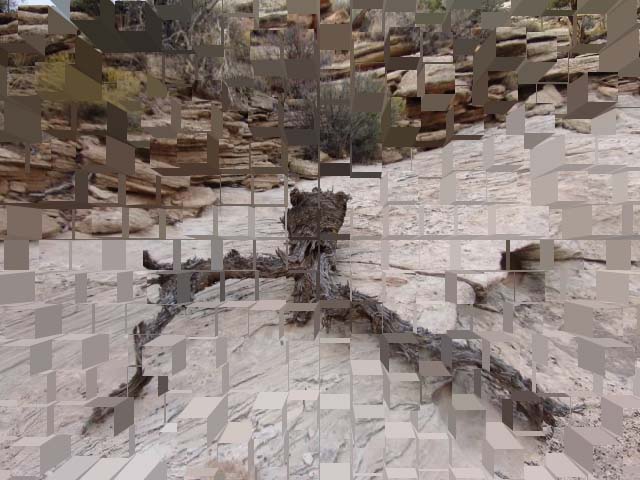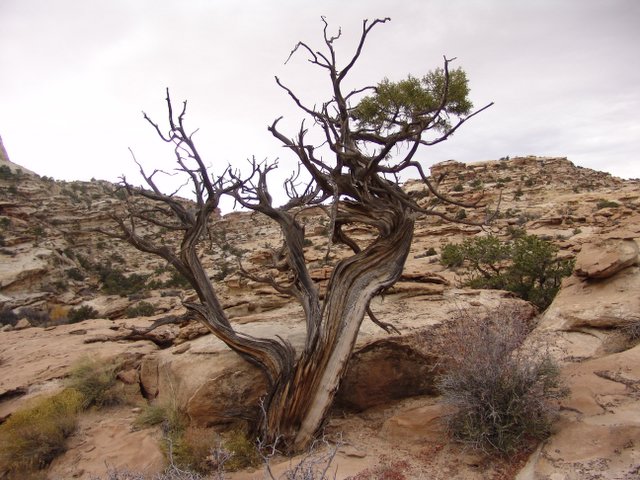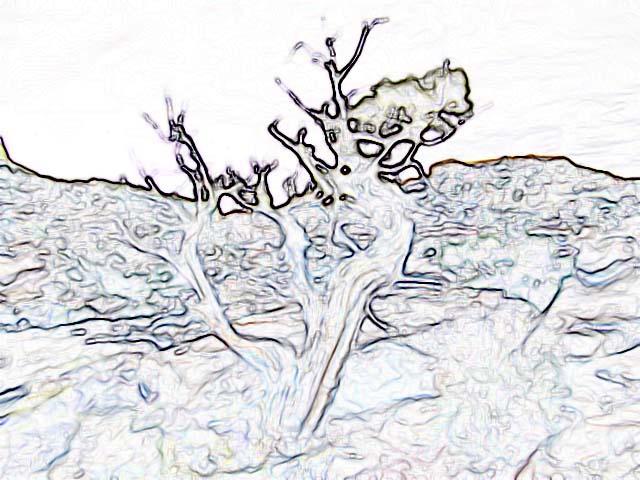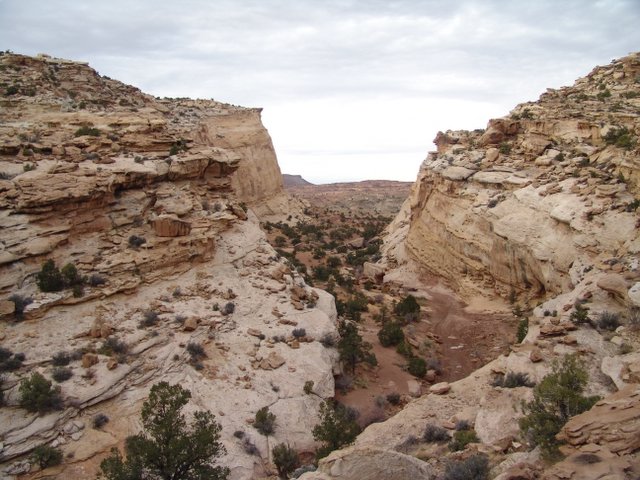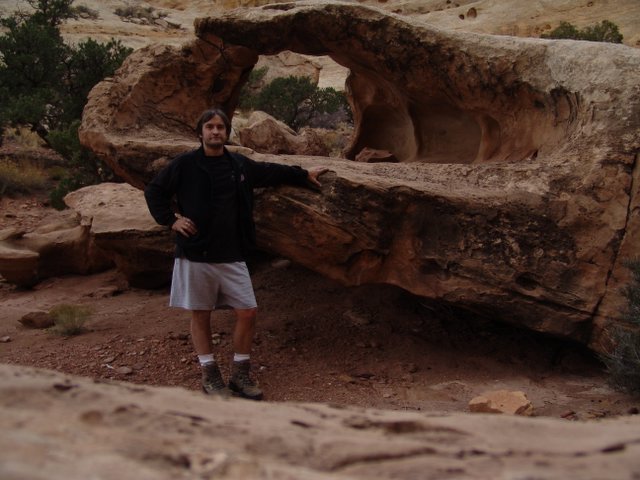 Alrighty then...a good warm up hike/bike...then back to campsite for some dinner (can of soup) and drink - Millstream John's Generations White; Affligem Pater's Vat Christmas Ale (1999?), Piraat...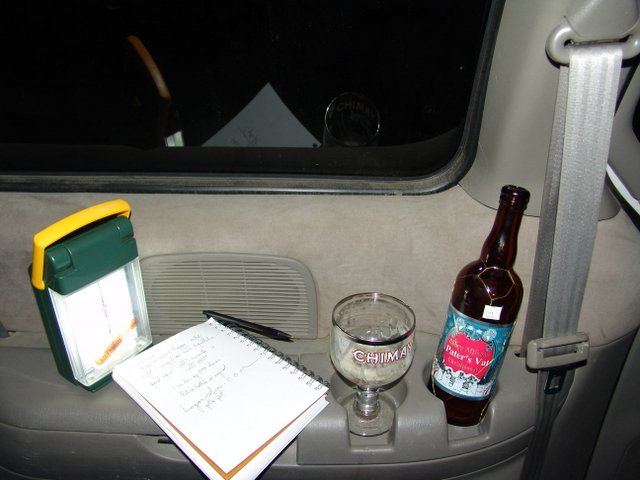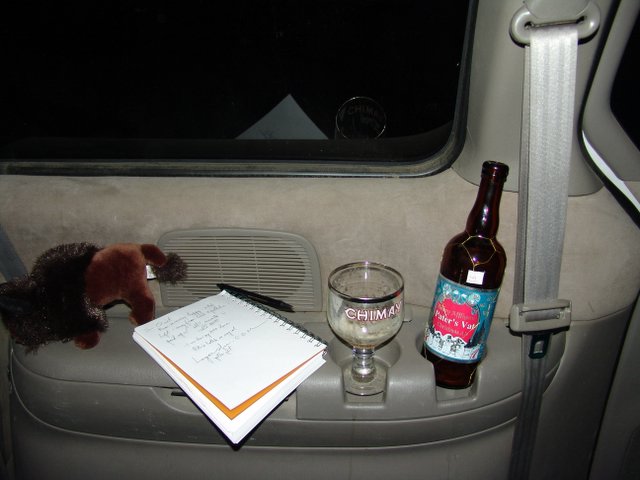 Small buffalo scampers off important notebook!
Click HERE for beer pics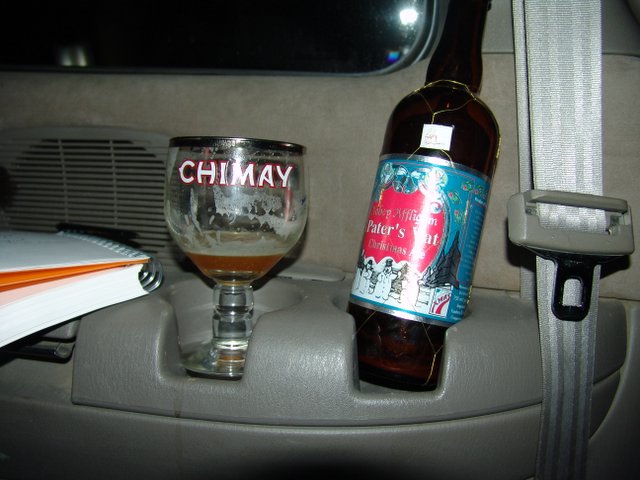 Aged Affligem Pater's Vat with metal wire surrounding bottle
And...my thinking is...it's very quite out here...and I'm totally alone!!
After being in downtown Denver, ground zero for noise and activity, this is very quiet...so quiet I can hear my heart, my brain, my pulse, my breath...and so alone...no one for miles, no business or residence for 40 miles...and so one thinks about oneself in the big world, and one's friends, and I can hear my ears ring thru the silence.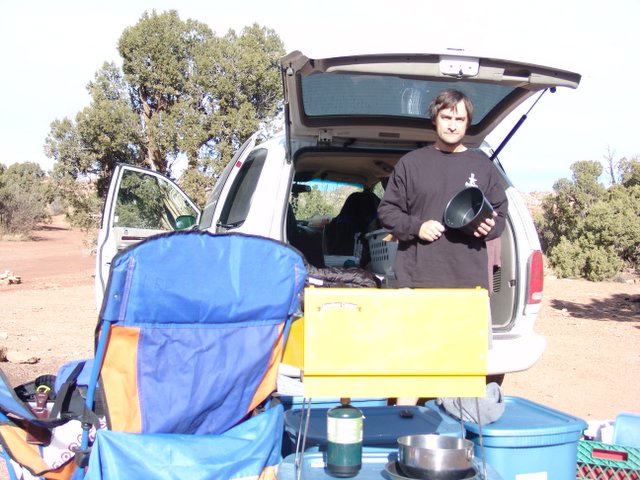 And the next day rolls around...
You Have A Choice
"Choose Carefully Grasshopper"
a:) Next Day...yeah...great choice...Wahoo!! This is the right choice..hint...hint :) A nudge is as good as a nod to a blind man..wink, wink!!
Next Stop: LITTLE WILD HORSE CANYON - full day journey - meeting with Beetle
###############################
b: How'd I get here...sitemap please!!!
c: Musical Mystery Tour...Wahoo!!!
d:) The Priorities Institute Home Page
Livable Cities Newsletter #1 Index -- Livable Cities Home -- Livable Cities Sitemap
The Priorities Institute -- The Priorities Institute Sitemap -- Beer Pages -- Art Pages
Livable Cities Online Magazine
November 1-15, 2005 - ISSN #1099-3231
Website and Photos by Logan Perkins. For Inquiries, or to Donate: logan@priorities.org