Livable Cities Newsletter #1 - November 1-15, 2005
November 4, 2005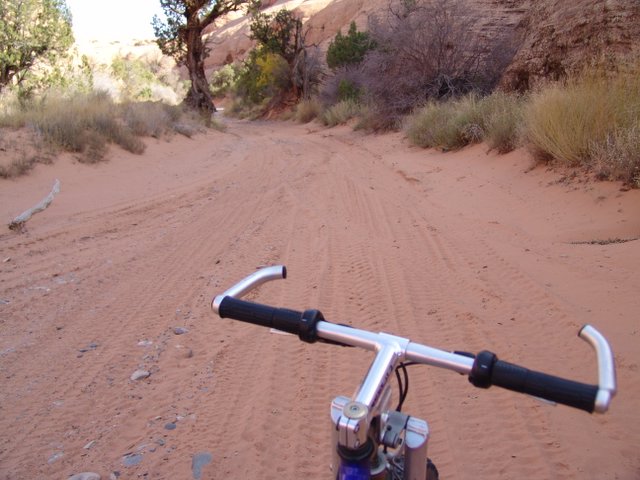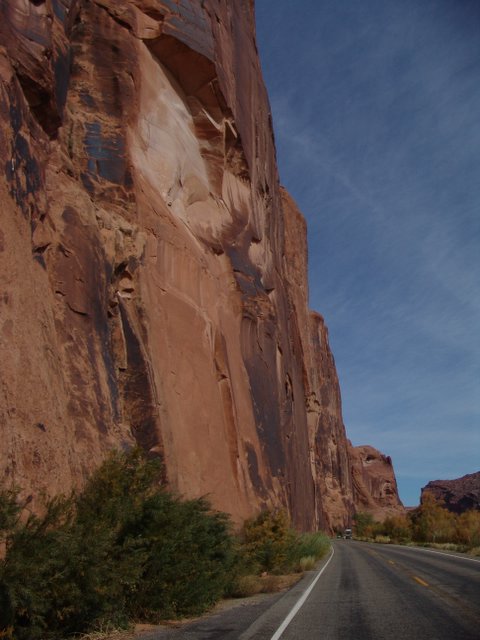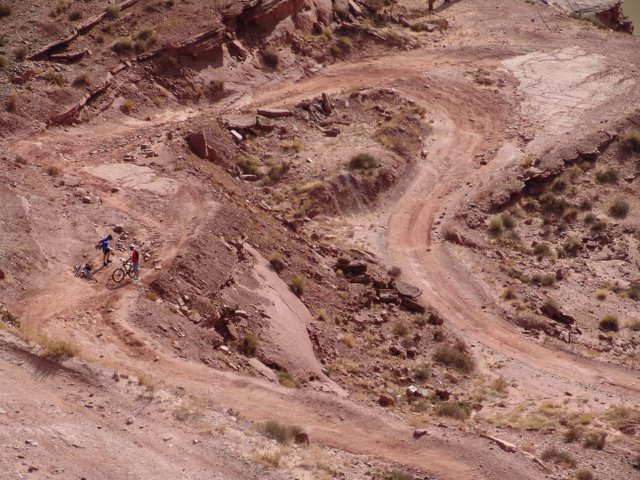 NW of Moab
Mountain Biking
For years I've rode the Slick Rock Trail, perhaps the most famous mountain biking trail on earth, but here I tried the Poison Spider for the first time. Wow...the retrospective memory will evolve for quite some time, but for not I'll call it a spectacular butt kicker! Big tough climb from the river bottom up some, at times, unridable sections, with combinations of rocks, hard slick rock (sandstone), sand, hard packed earth, big rocks, etc. After a climb there's some ups and downs to a very cool arch and overlook of the river and a view thru rocks of Moab. At the overlook, another fairly gruling ride-push bike trek up, there's a better overlook of all Moab and the valley, with at least one arch visible from Arches Nat'l Park. Intense and grueling :) While I saw some bikers, there were more ATVs and Jeeps, and a few motorcycles. Yeah baby...this 5.5 hour journey left me pretty wiped out...great to find hotels this time of year in Moab for around $30...also hit McStiff's for a Jack Daniels BBQ pulled pork sandwich, Trader IPA and Polygamy Porter...tasty :)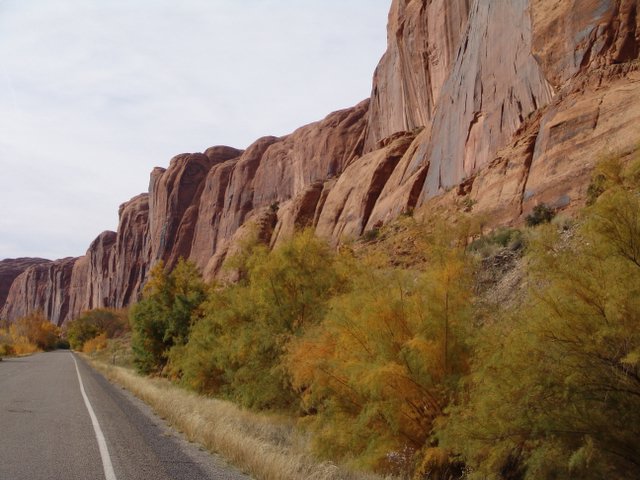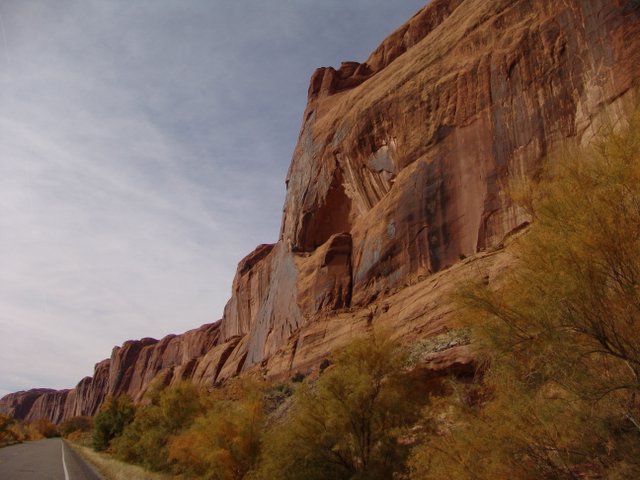 Shots from County road 279 towards trail start - some of these cliffs rise 600'.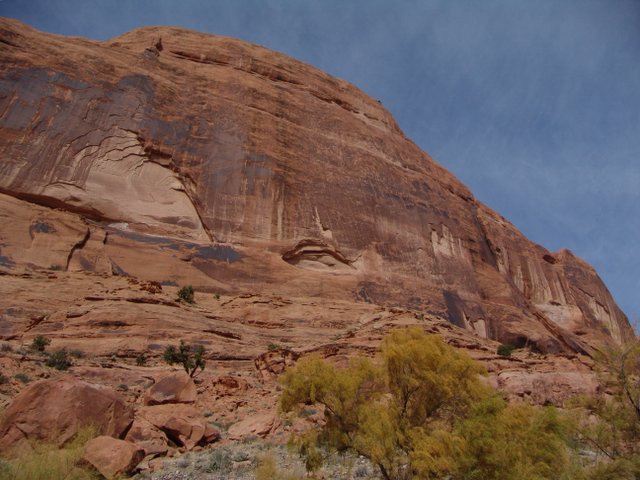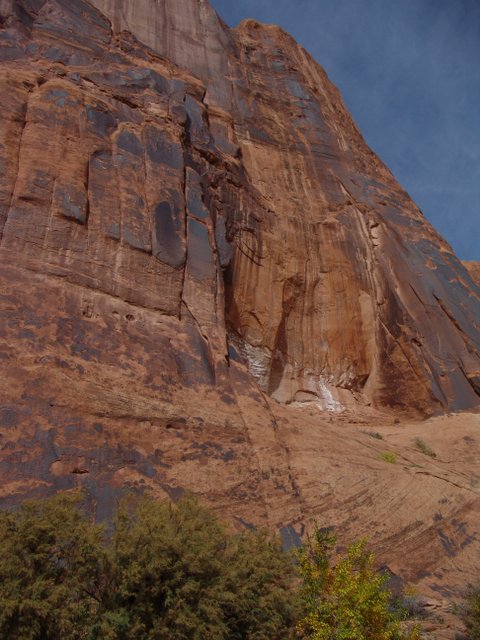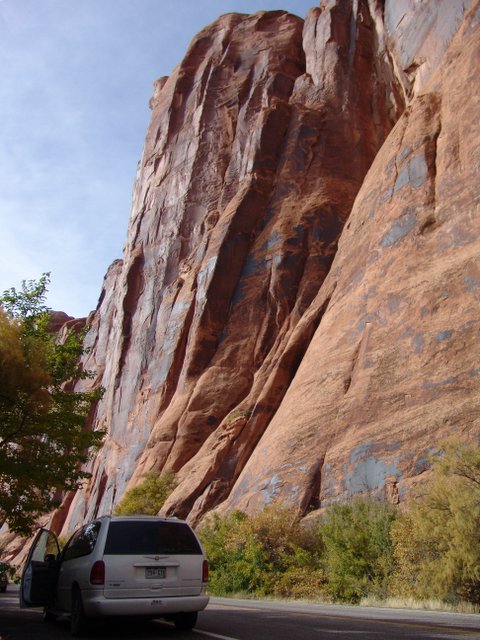 The cool white van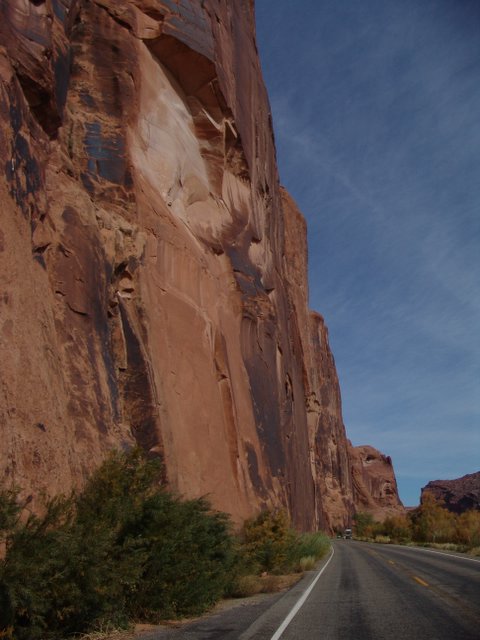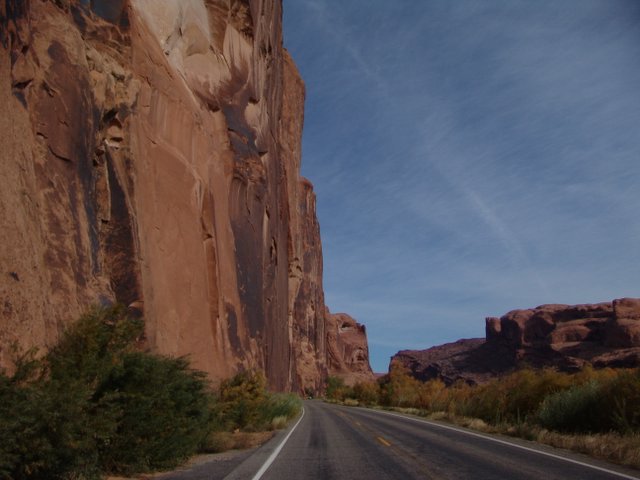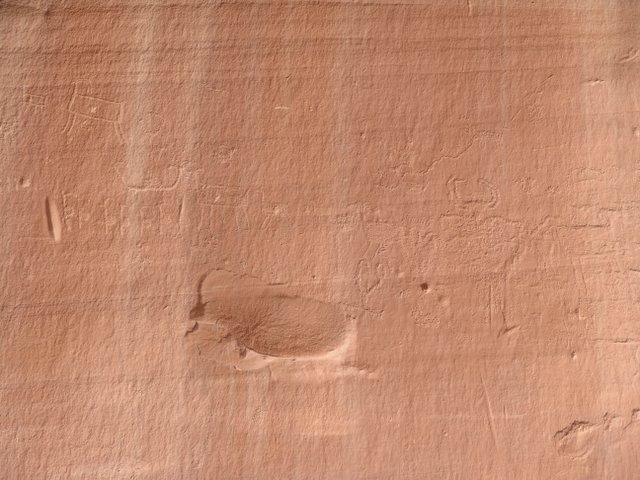 Petroglyphs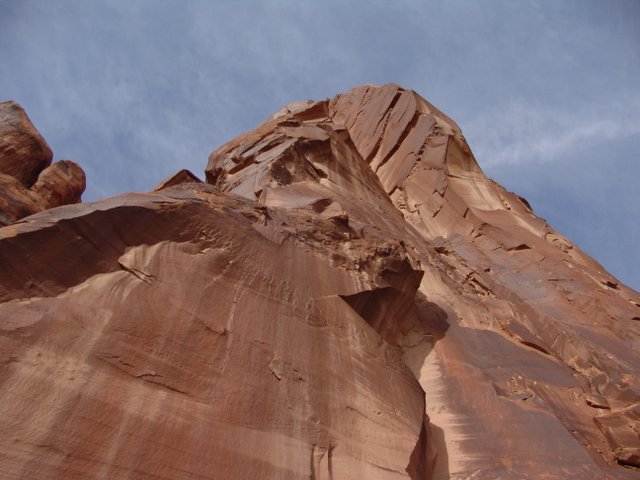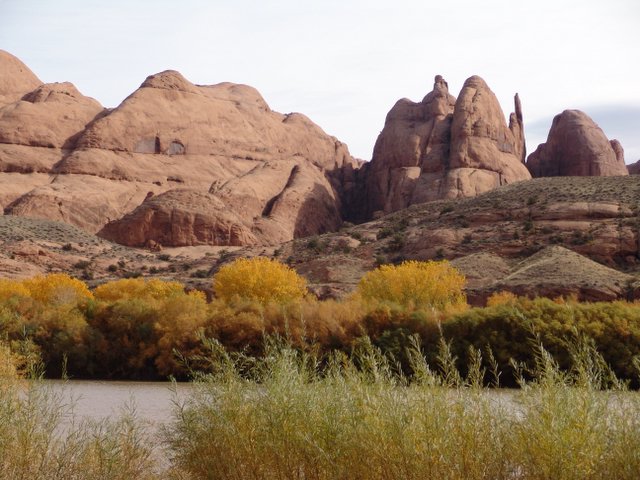 The Poison Spider trail is near Moab and popular for mountain bikers, jeeps, ATVs and motorcycles. It offers challenging rock climbs and some sandy paths. There's an arch, and some overlooks of Arhes, the La Sal Mountains, Moab and the Colorado River. .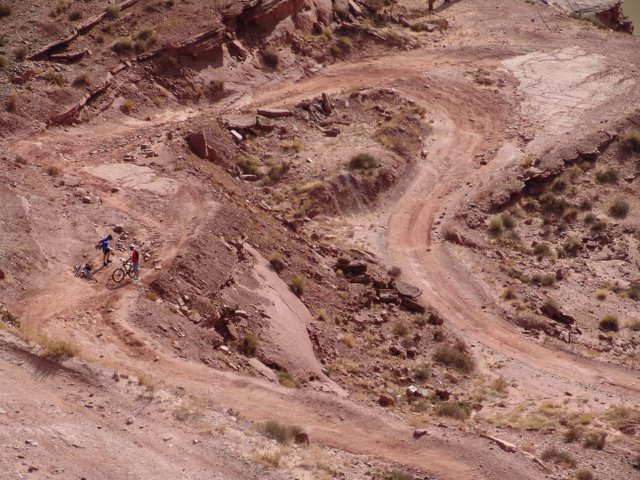 The start of Poison Spider- a hearty climb!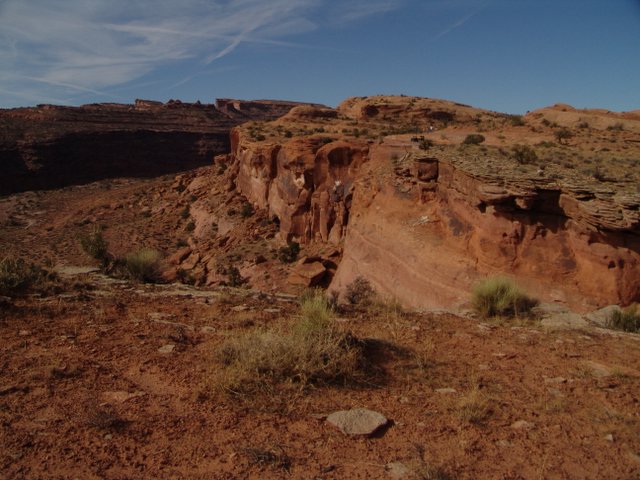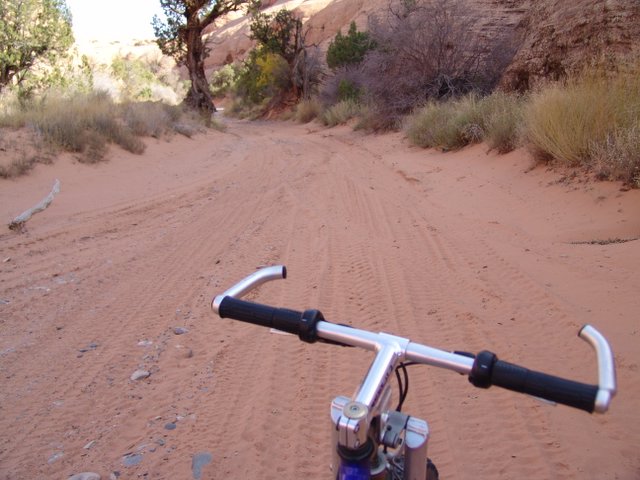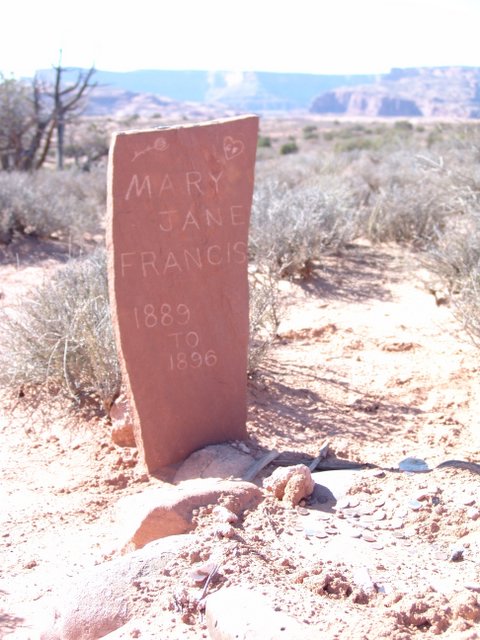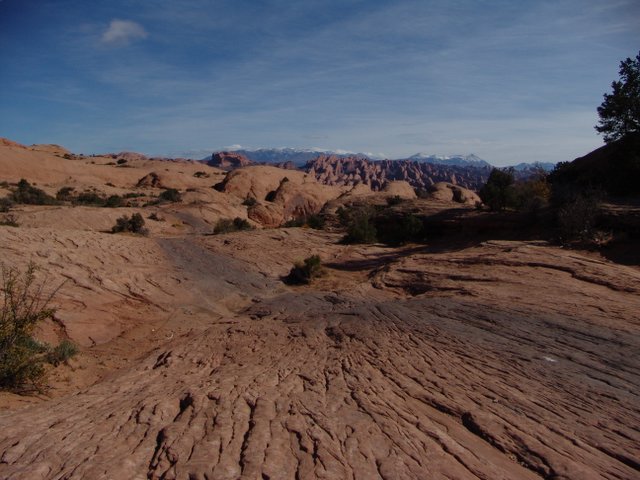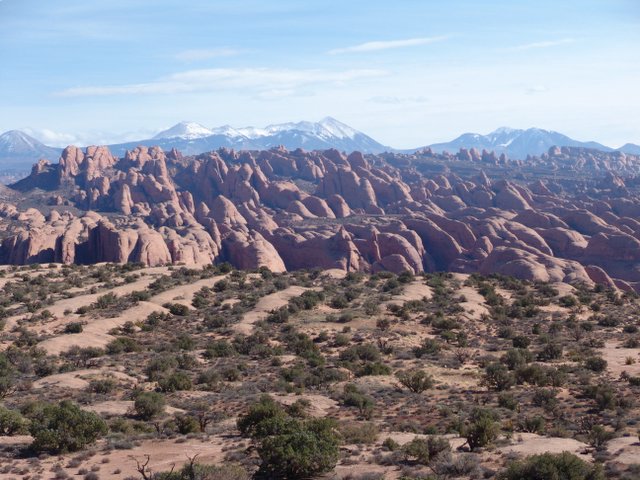 -- Art Pages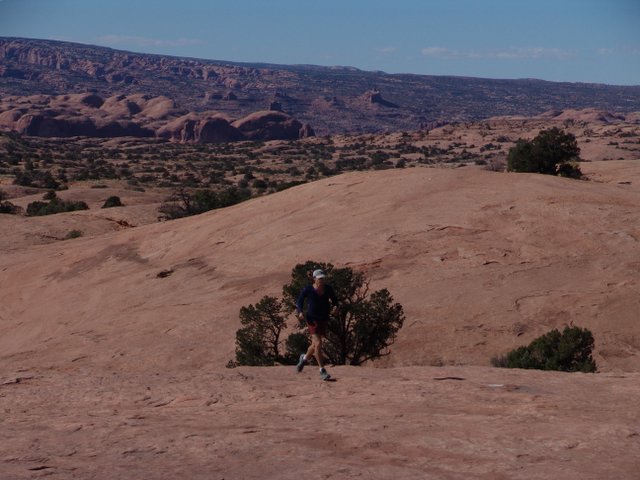 A jogger amongst the ATVs, Toyota trucks, bikes, etc....without a water bottle?
View of Colorado River and Moab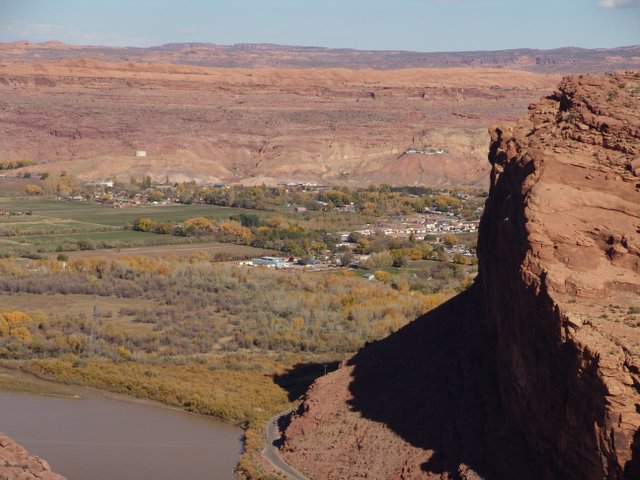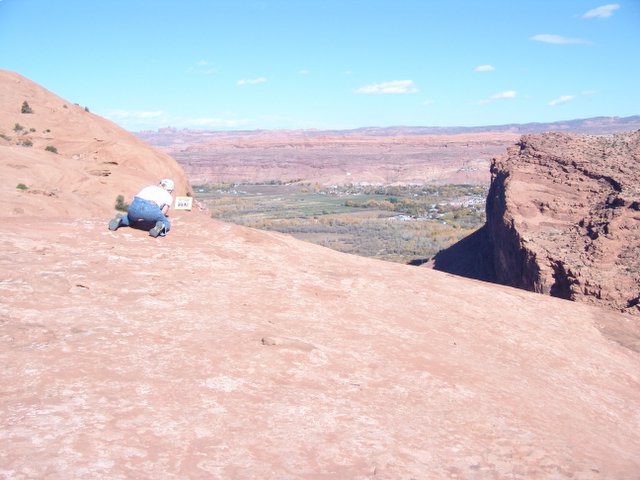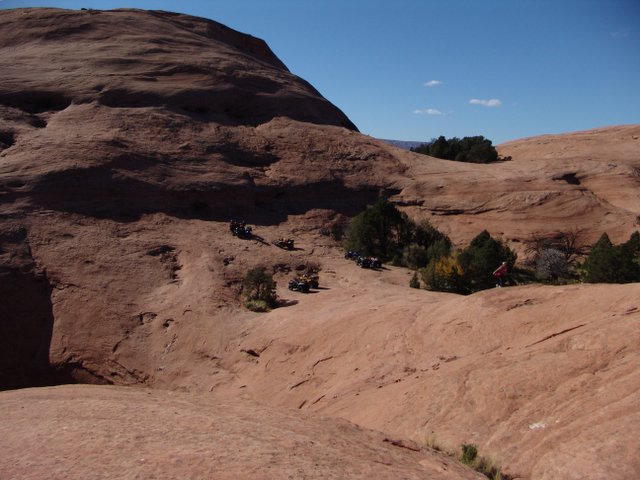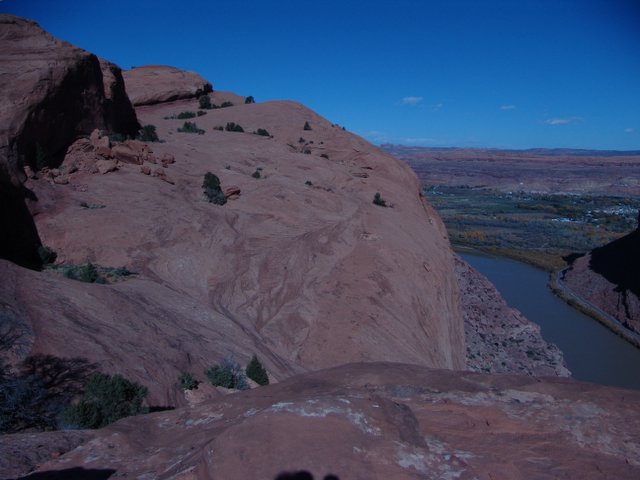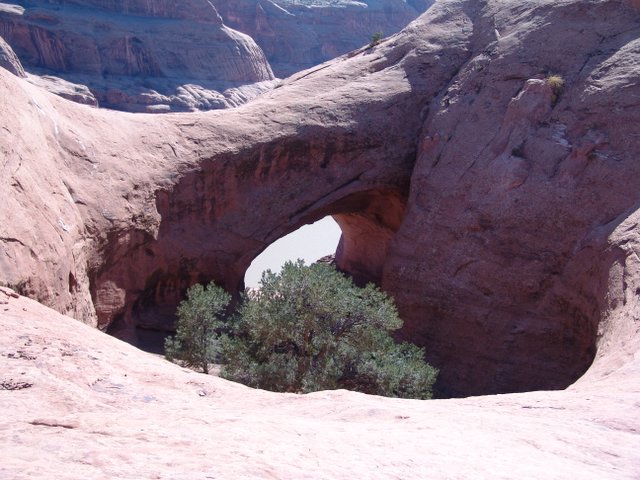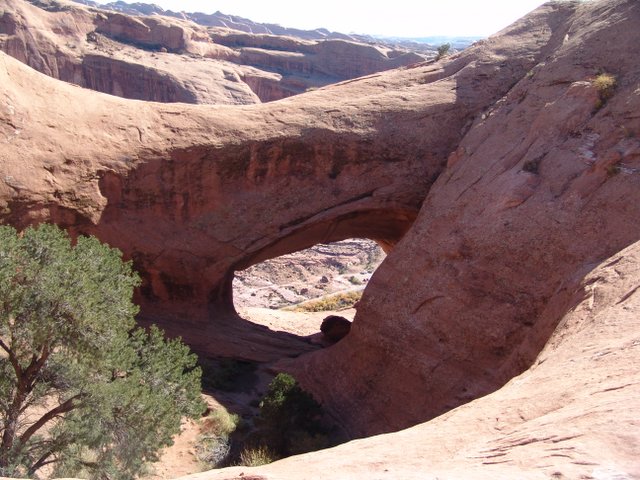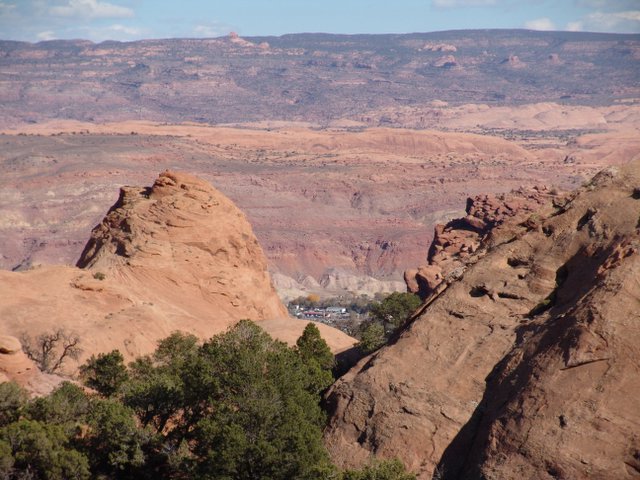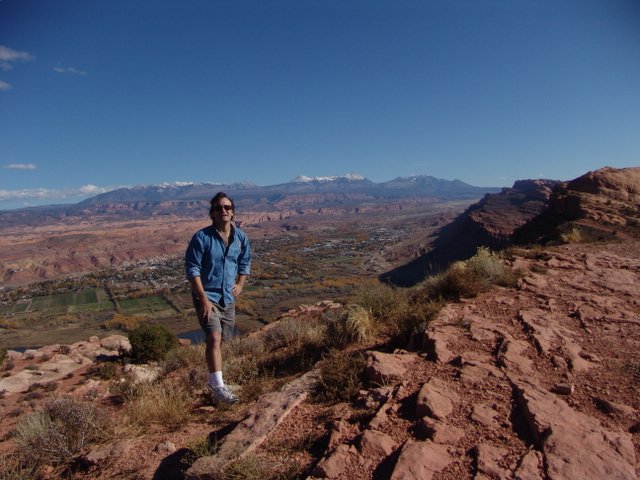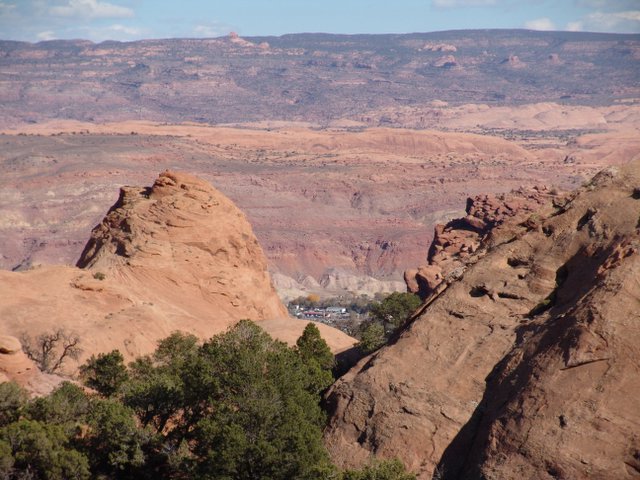 Moab down below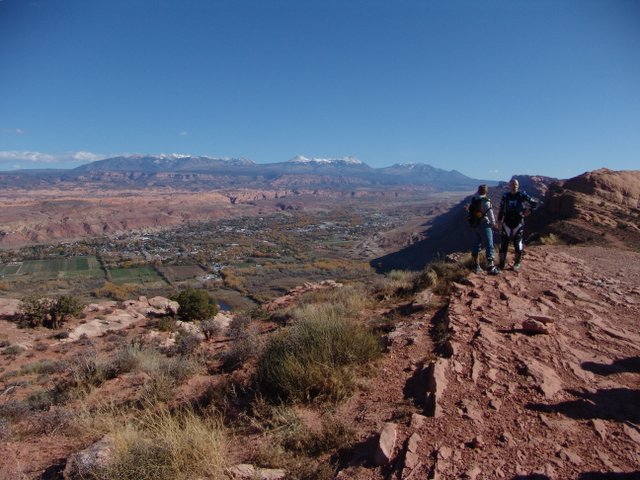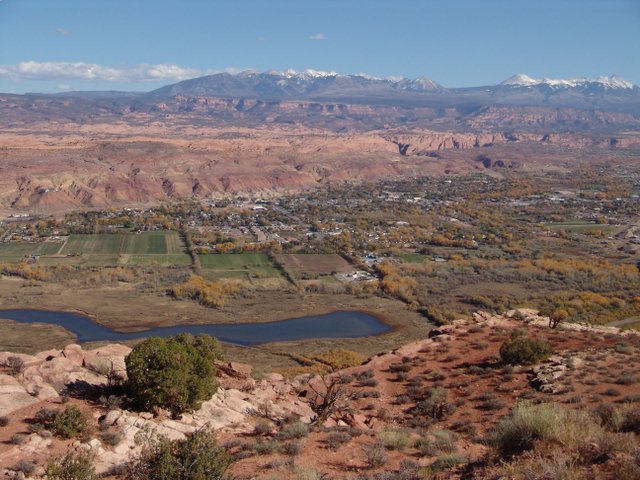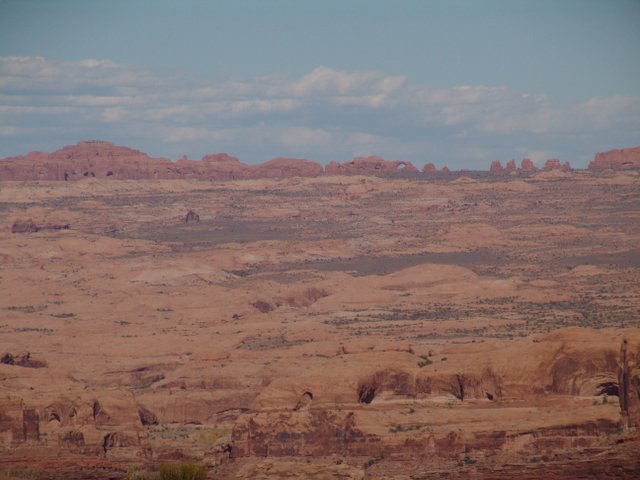 Arches National Park in the distance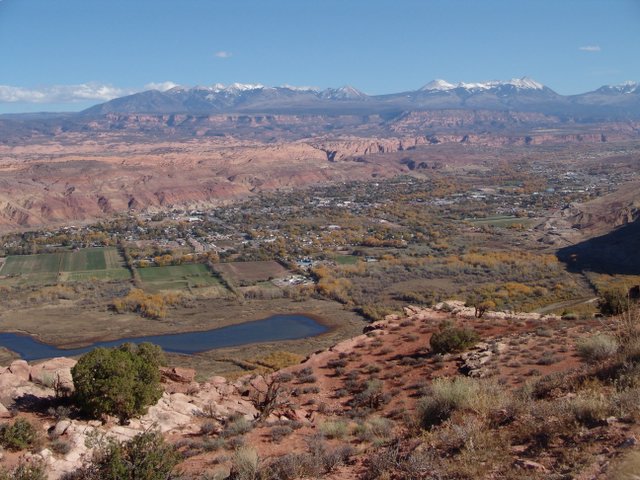 Moab, Utah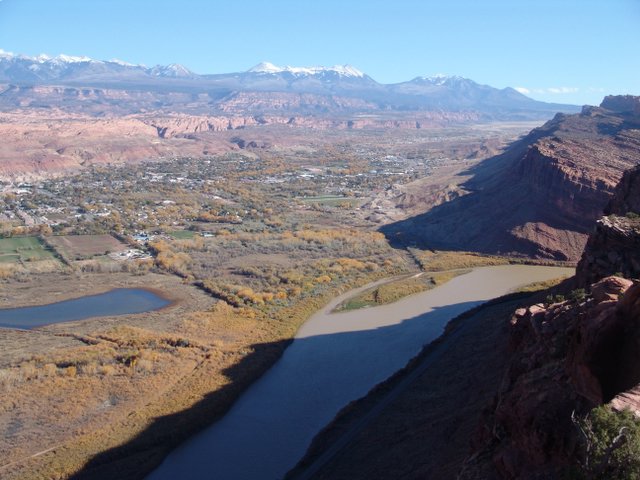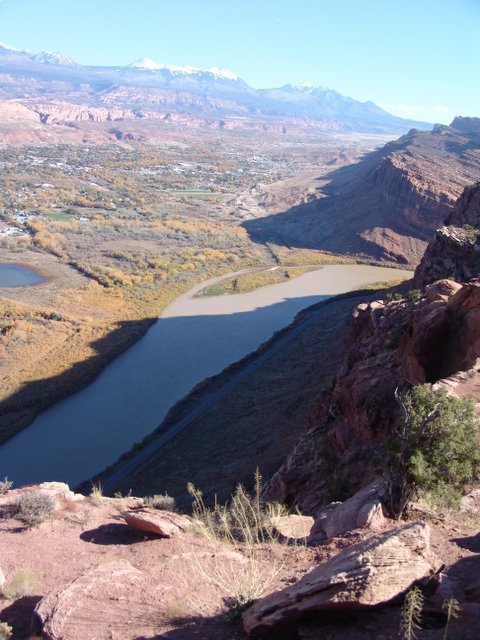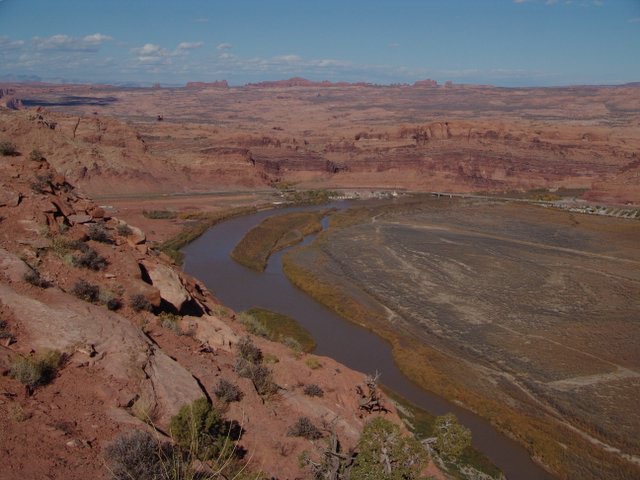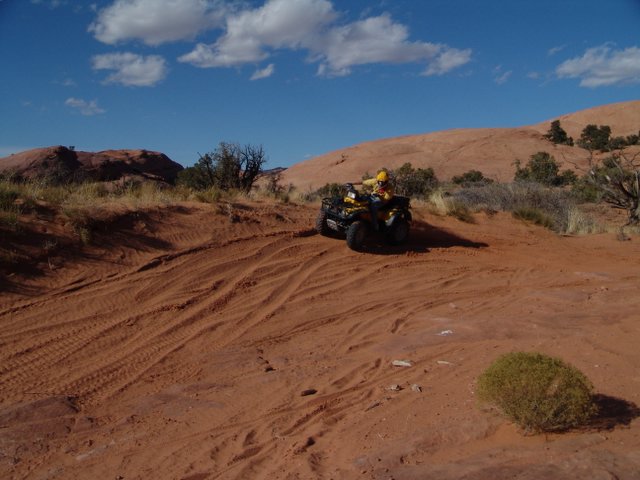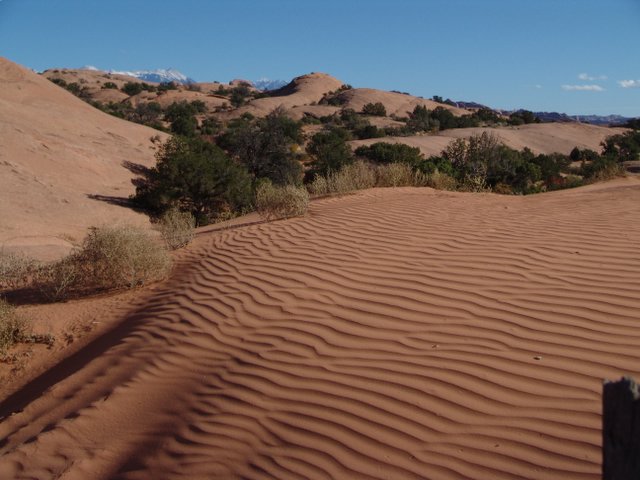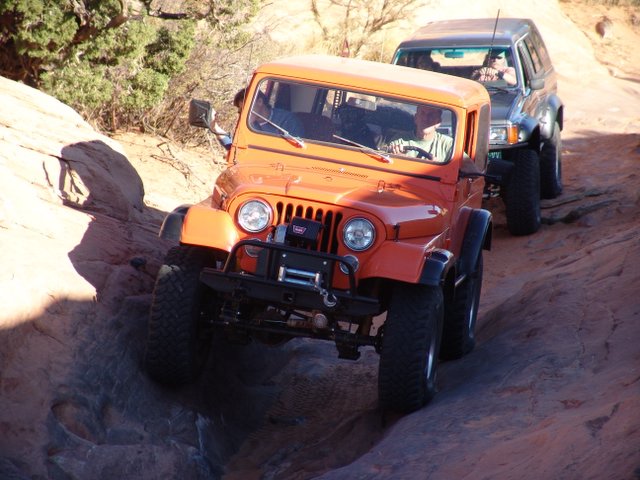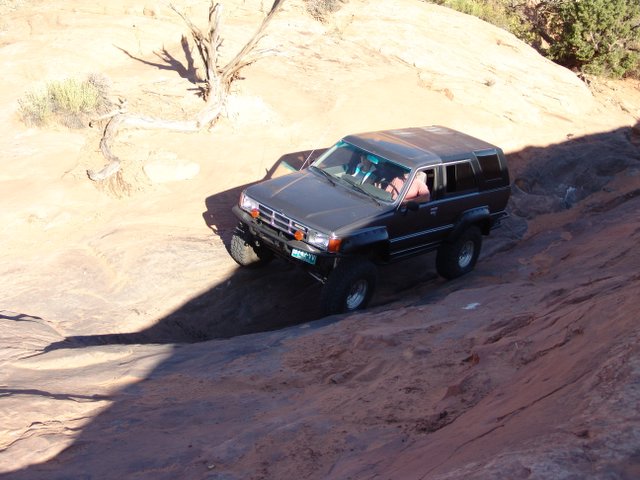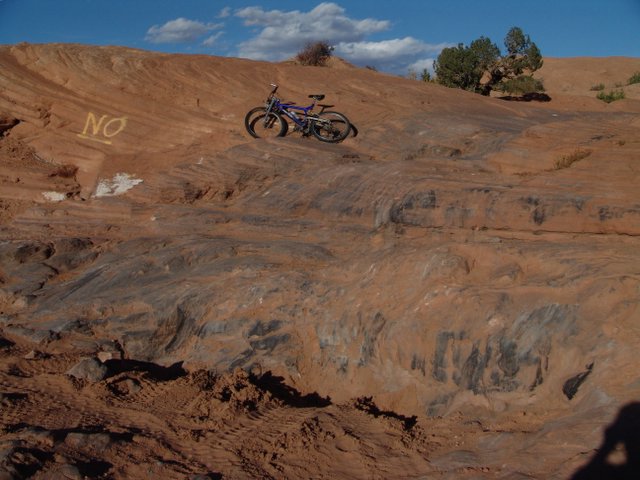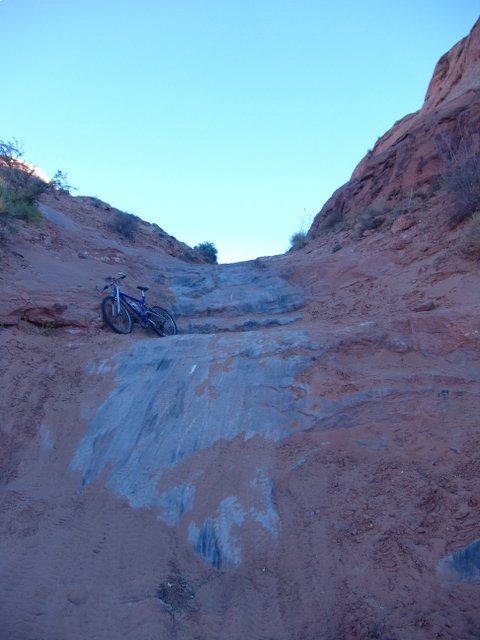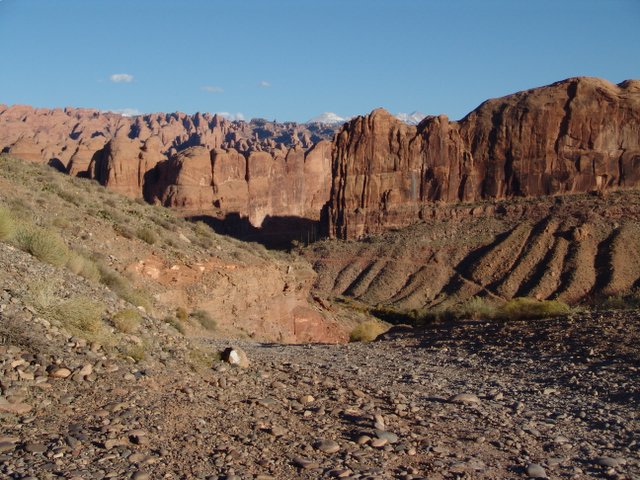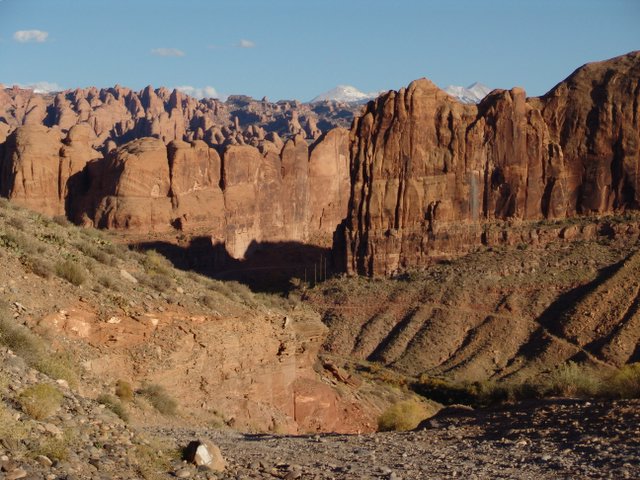 Music for the day: www.kzmu.org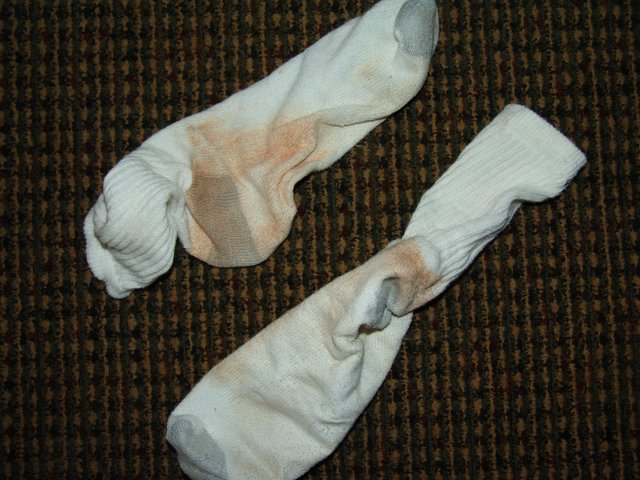 Yeah baby...got them red dirt, smelly sock blues!!
You Have A sUPER Set of Choices
"Choose Carefully Grasshopper"
a:) Next Day...yeah...great choice...Wahoo!! This is the right choice..hint...hint :) A nudge is as good as a nod to a blind man..wink, wink!!
Next Stop: NEXT LEG OF THE JOURNEY - Moab south to Blanding, ruins & Natural Bridges
b:) London Photos
Livable Cities Newsletter #1 Index -- Livable Cities Home -- Livable Cities Sitemap
The Priorities Institute -- The Priorities Institute Sitemap -- Beer Pages
Livable Cities Online Magazine
November 1-15, 2005 - ISSN #1099-3231
Website and Photos by Logan Perkins. For Inquiries, or to Donate: logan@priorities.org
-- Art Pages