Livable Cities Newsletter #1 - November 1-15, 2005
November 6, 2005 - Pt. 2
Logan's Adventure!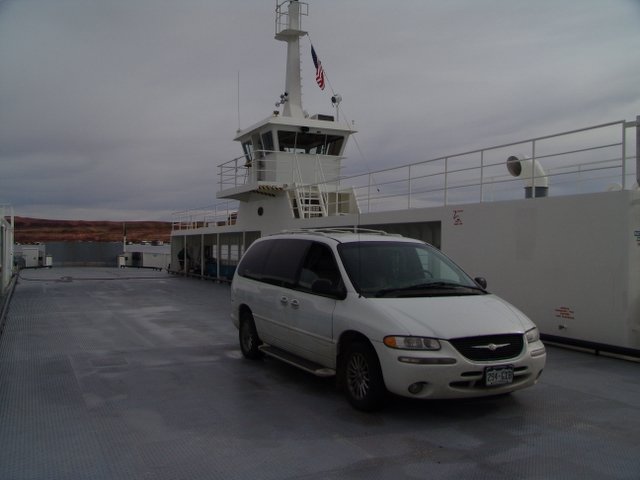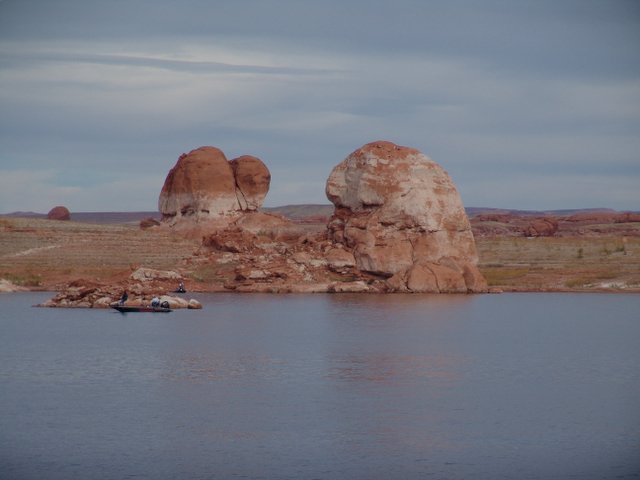 Next Stop: Bullfrog, Utah
Basic Marina Info.: http://www.utah.com/lakepowell/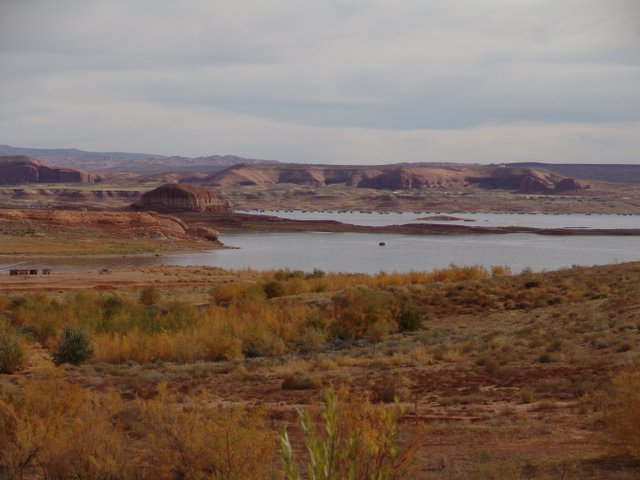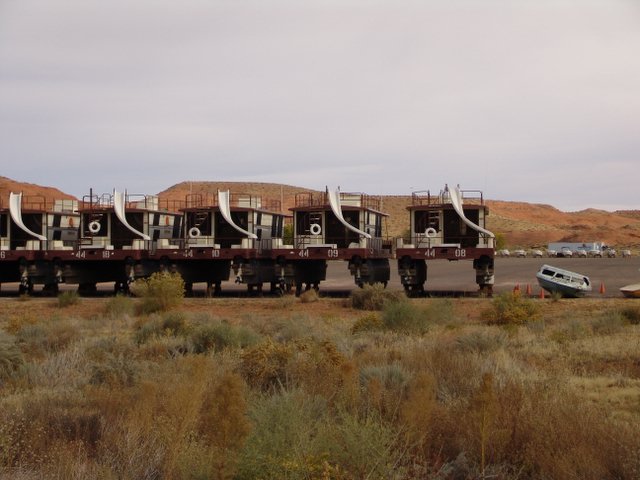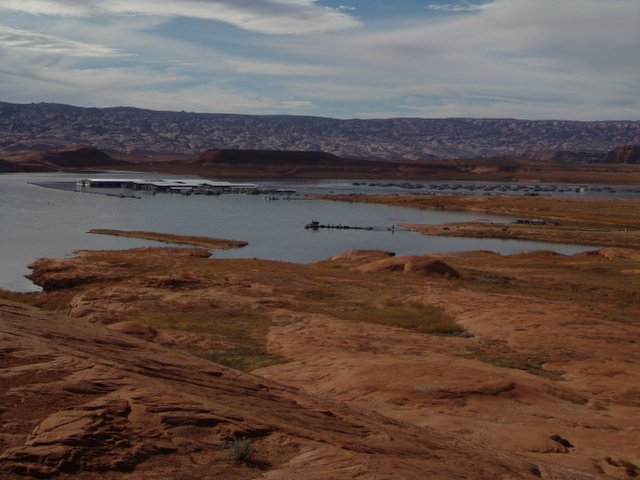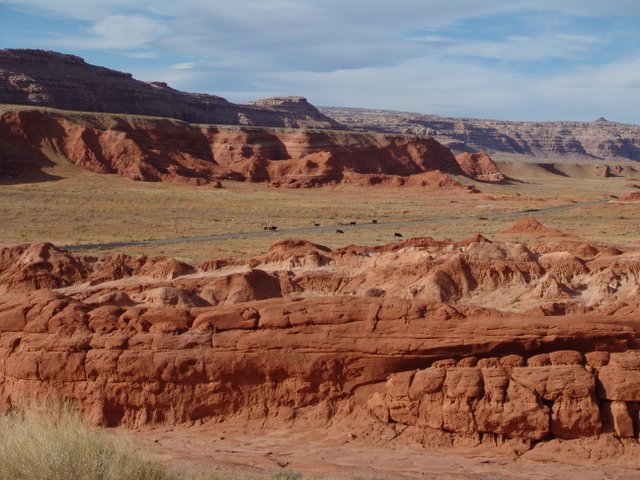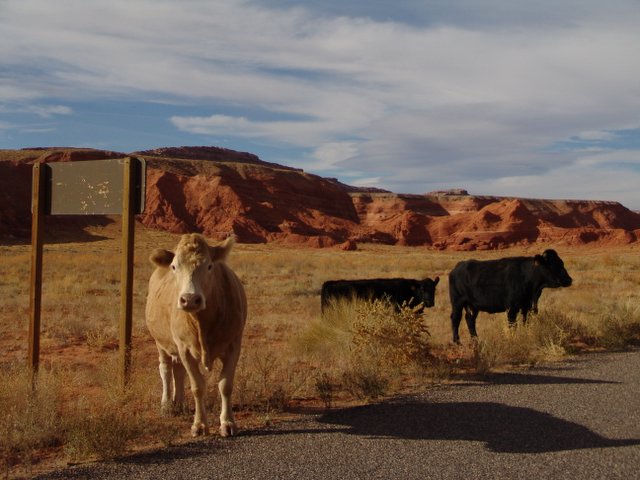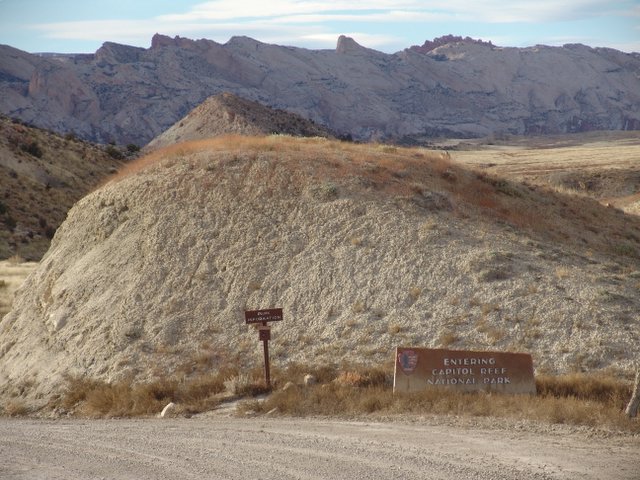 From this website http://www.americansouthwest.net/utah/capitol_reef/national_park.html is this quote: "The Waterpocket Fold is a straight, 100 mile long ridge of tilted and layered rock stretching from the Fishlake Mountains in central Utah to Lake Powell in the south. Most is preserved in Capitol Reef National Park, which contains multicoloured cliffs, narrow canyons, ridges, arches, spires and domes. The monument is so named because of the resemblance of the many whitish sandstone domes to the US Capitol building; the 'Reef' refers to the high uplifted ridge running north-south along the fold which presented a considerable barrier to early settlers. The park, the second largest in the state, is much less visited than others in south Utah, partly due to the rather remote location and perhaps because there is no obvious central attraction."
More Details: http://www.nps.gov/care/ or http://www.capitol.reef.national-park.com/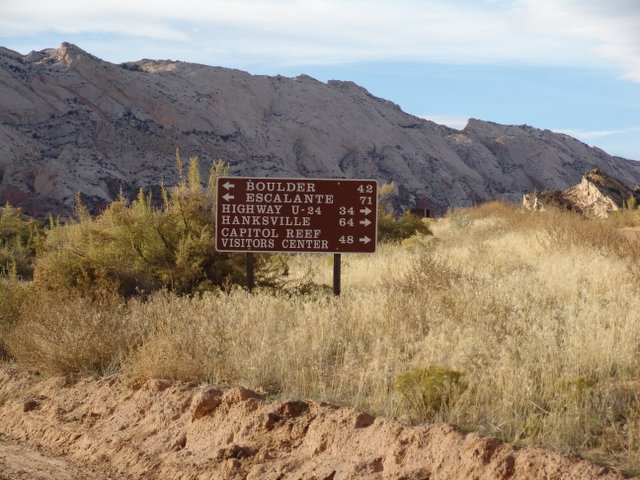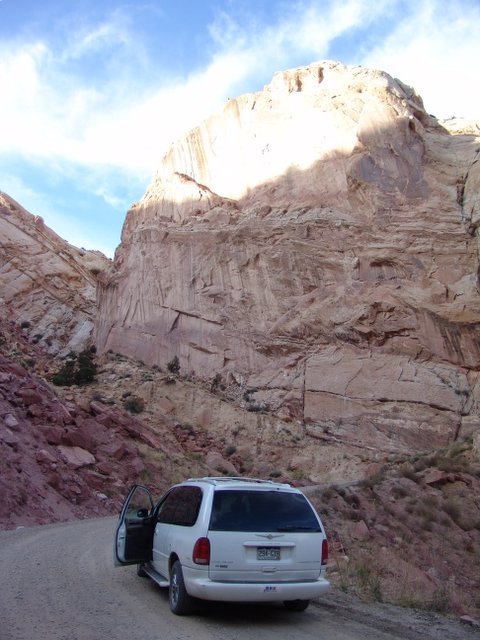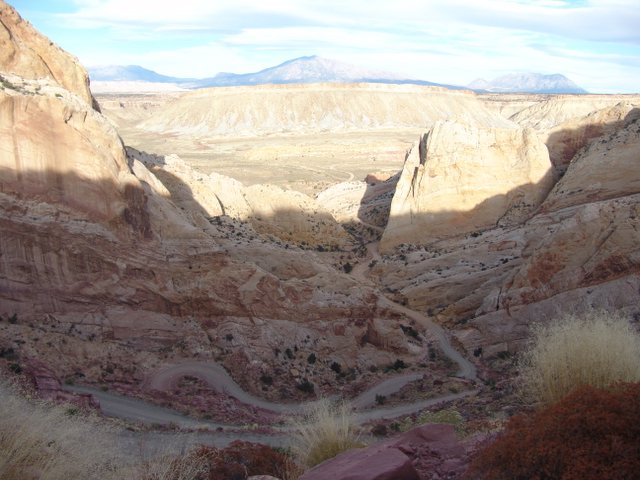 Burr Trail Switchbacks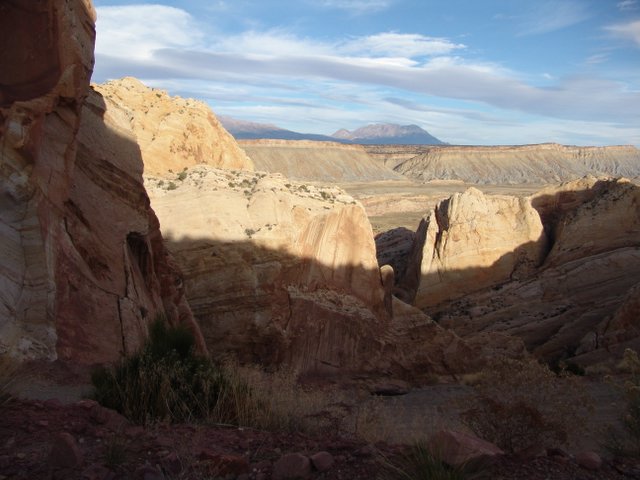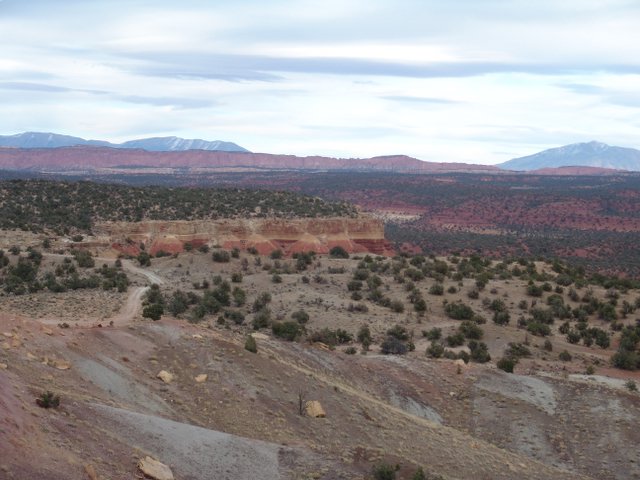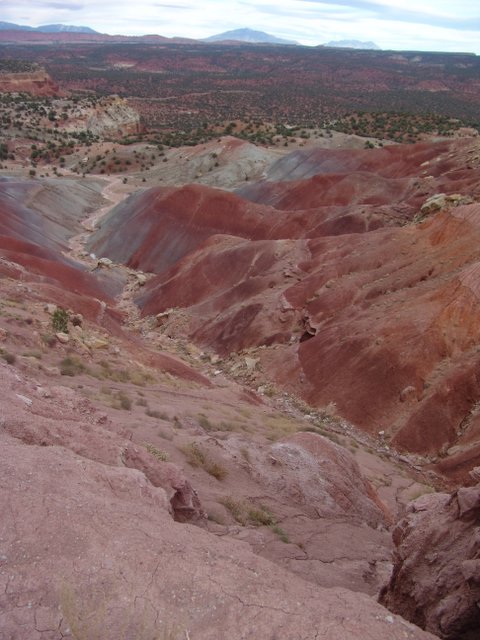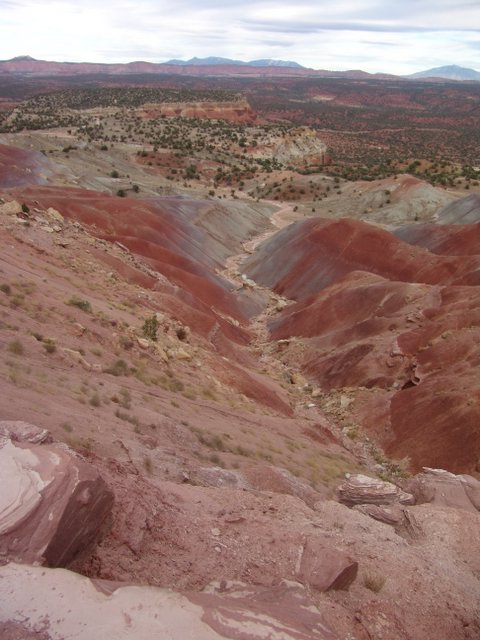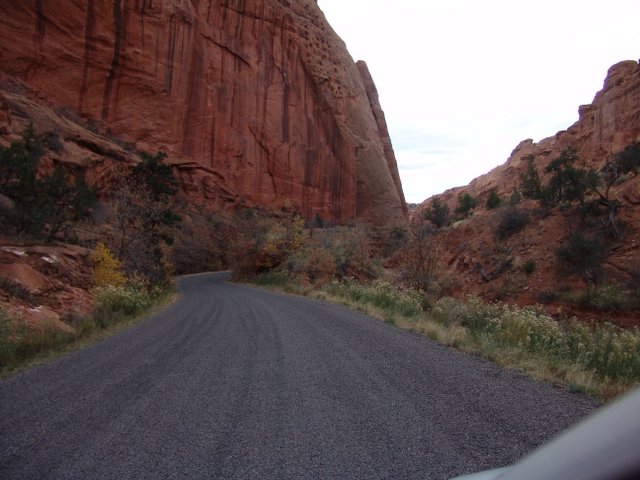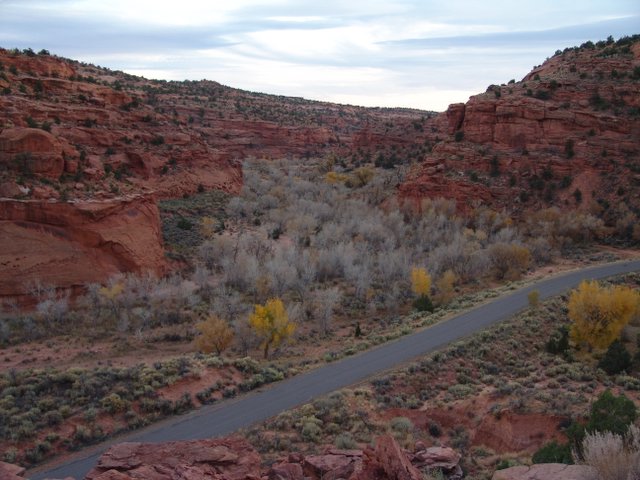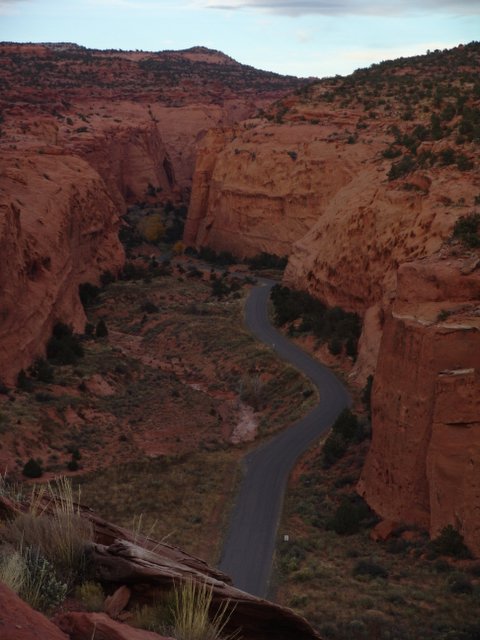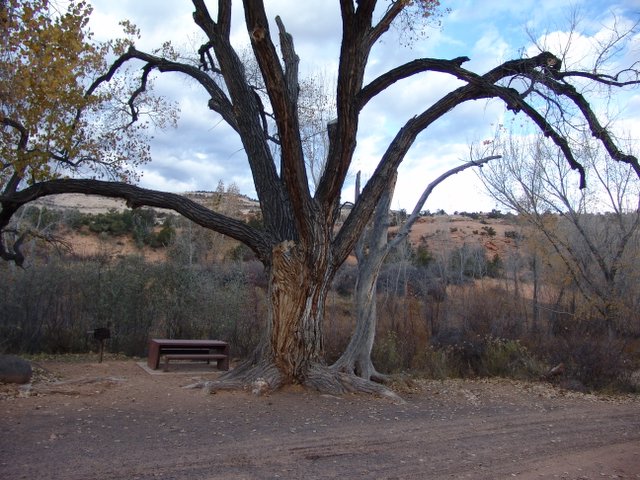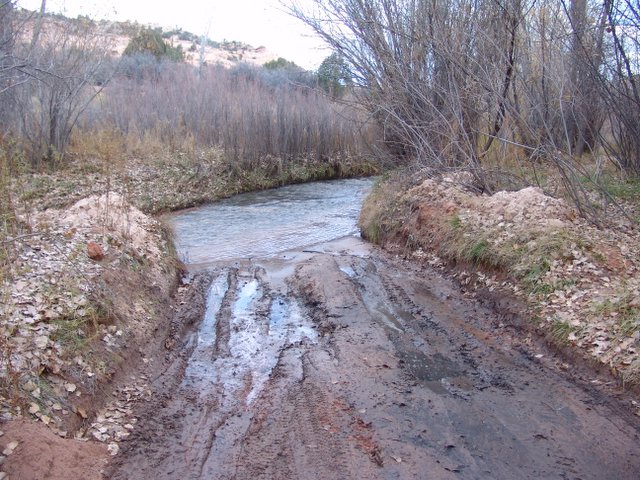 Deer Creek Campground - at the end of the campground the road continues into this stream about 100 feet, then continues on a muddy path way back to someone's blue trailer.
Next Stop: Hell's Backbone!
Livable Cities Newsletter #1 Index -- Livable Cities Home -- Livable Cities Sitemap
The Priorities Institute -- The Priorities Institute Sitemap -- Beer Pages
Livable Cities Online Magazine
November 1-15, 2005 - ISSN #1099-3231
Website and Photos by Logan Perkins. For Inquiries, or to Donate: logan@priorities.org