Livable Cities Newsletter #1 - November 1-15, 2005
November 6, 2005
Logan's Adventure!
Natural Bridges, Halls Crossing ferry, Bullfrog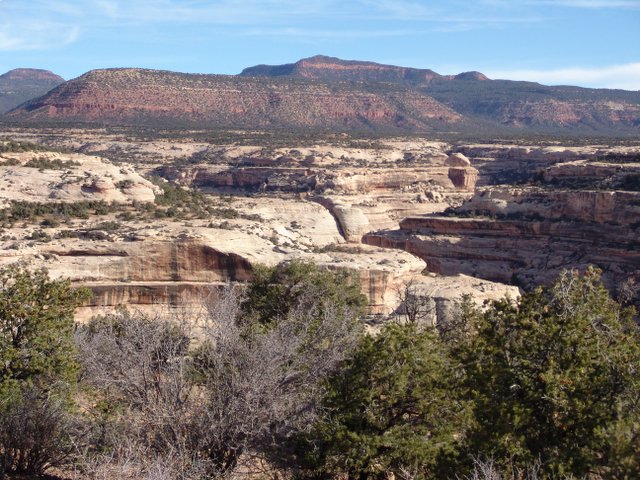 Natural Bridges National Monument
Park Website: http://www.nps.gov/nabr/
From the above website:
"Natural Bridges protects some of the finest examples of ancient stone architecture in the southwest. Located on a tree-covered mesa cut by deep sandstone canyons, three natural bridges formed where meandering streams eroded the canyon walls. The bridges are named Kachina, Owachomo and Sipapu.
At 6,500 feet above sea level, Natural Bridges is home to a variety of plants and animals. Plants range from the fragile cryptobiotic soil crusts to remnant stands of Douglas-fir and ponderosa pine. Natural Bridges was established in 1908, making it the oldest National Park Service site in Utah.
Repeatedly occupied and abandoned during prehistoric times, Natural Bridges was first used during the Archaic period, from 7000 B.C. to A.D. 500. Only the rock art and stone tools left by hunter-gatherer groups reveal that humans lived here then. Around AD 700, ancestors of modern Puebloan people moved onto the mesa tops to dry farm and later left as the natural environment changed. Around A.D. 1100, new migrants from across the San Juan River moved into small, single-family houses near the deepest, best-watered soils throughout this area. In the 1200's, farmers from Mesa Verde migrated here, but by the 1300's the ancestral Puebloans migrated south. Navajos and Paiutes lived in the area during later times, and Navajo oral tradition holds that their ancestors lived among the early Puebloans."
More Detals: http://www.americansouthwest.net/utah/natural_bridges/national_monument.html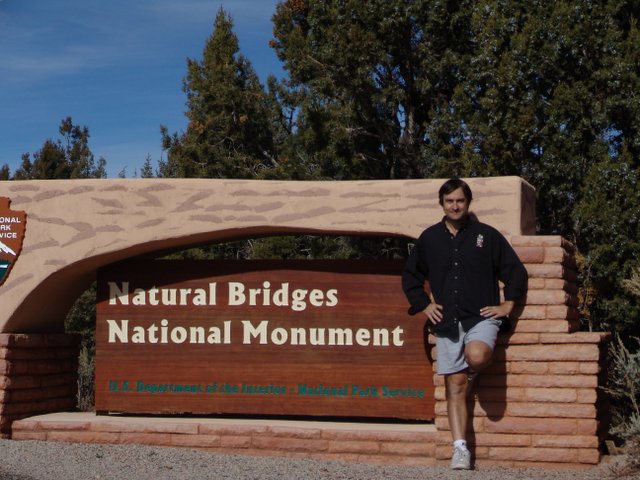 President Theodore Roosevelt established Natural Bridges National Monument in 1908. It includes over 7500 acres with a Pinyon and Juniper forest on the plateau, and desert riparian ecosystem along the river.
Natural bridges are a subsect of natural arches, where a stream has cut thru the rocks to form a natural bridge.
Ancient Puebloan (Anasazi) cliff side ruins.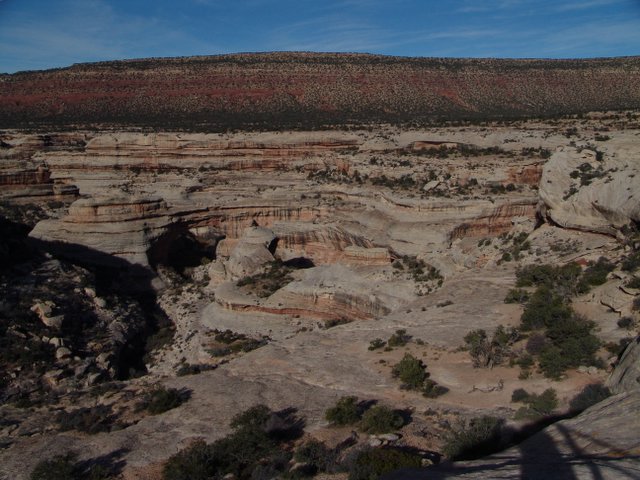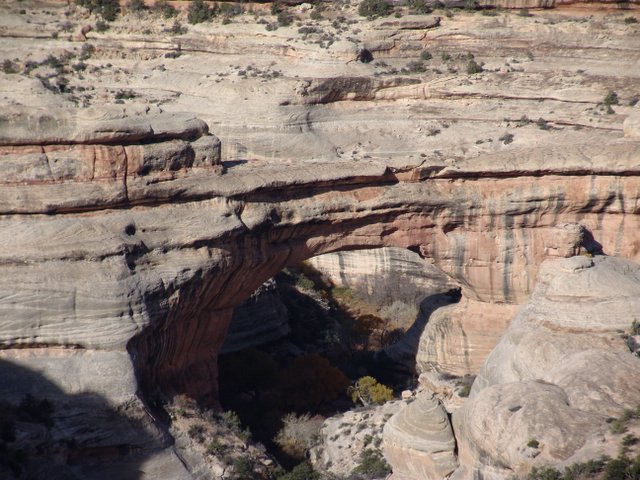 Big Bridge Span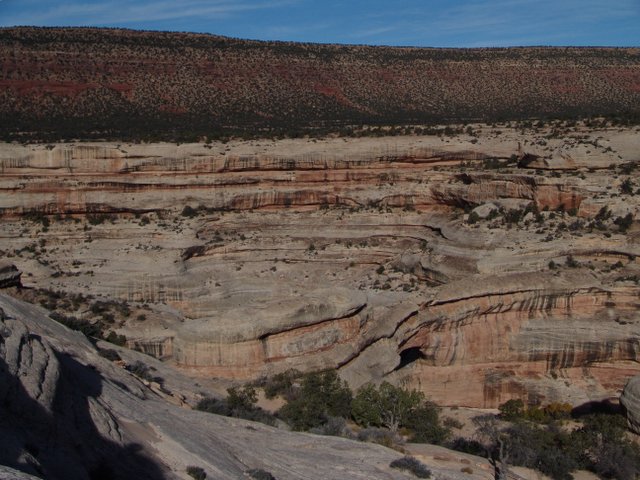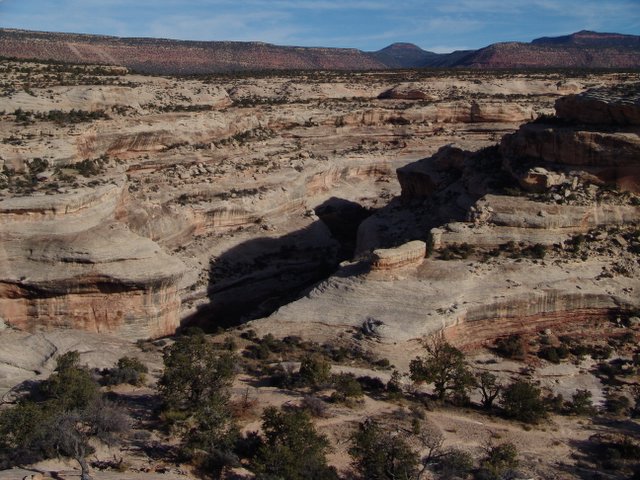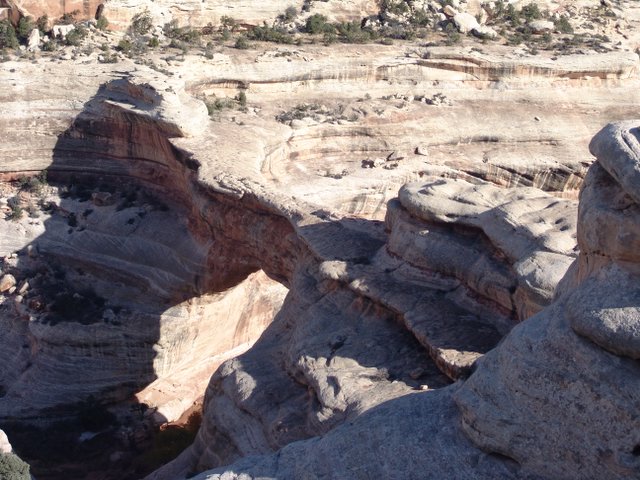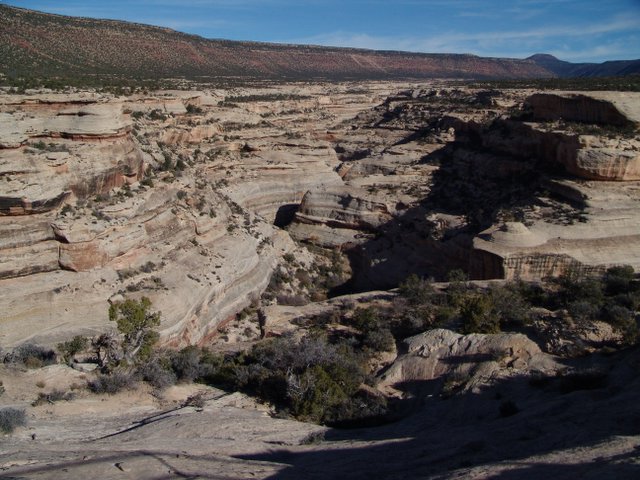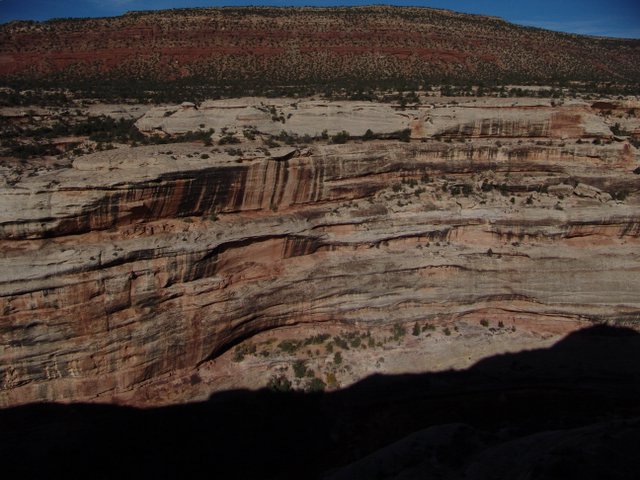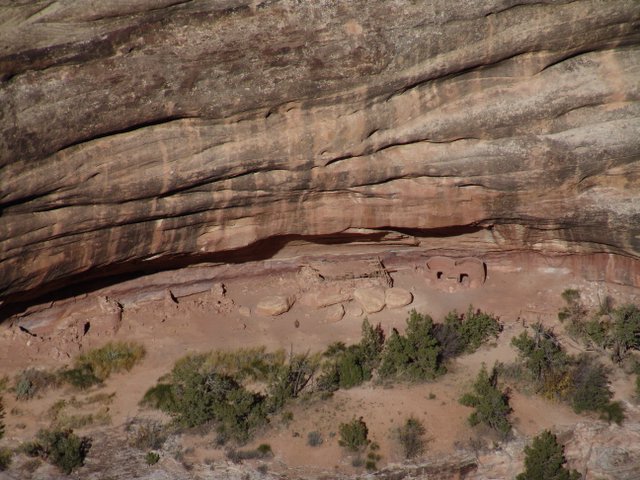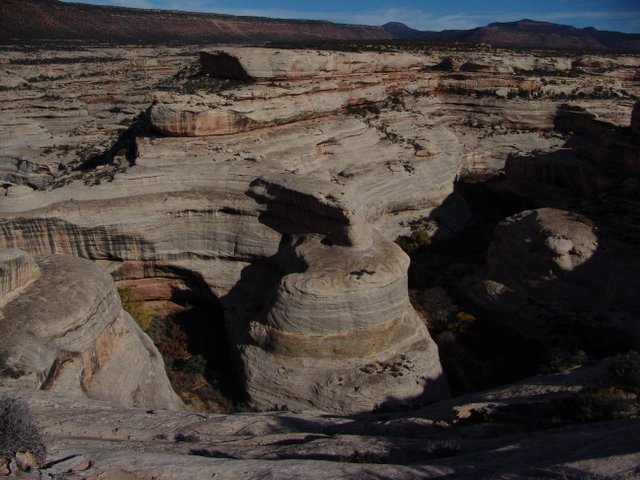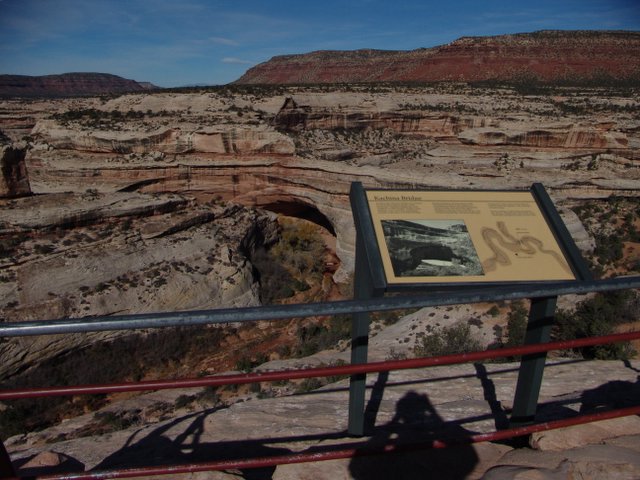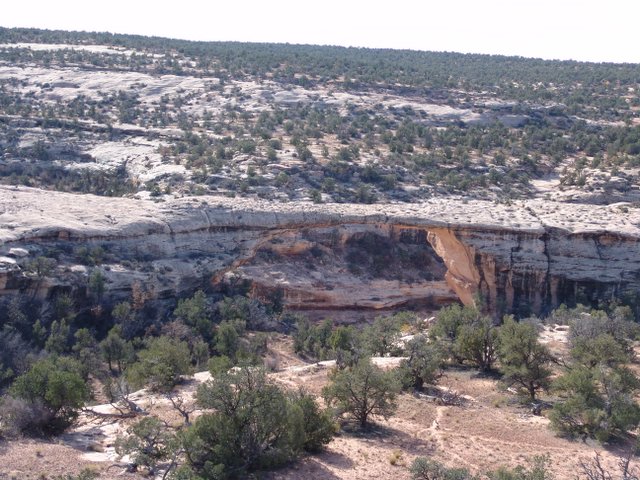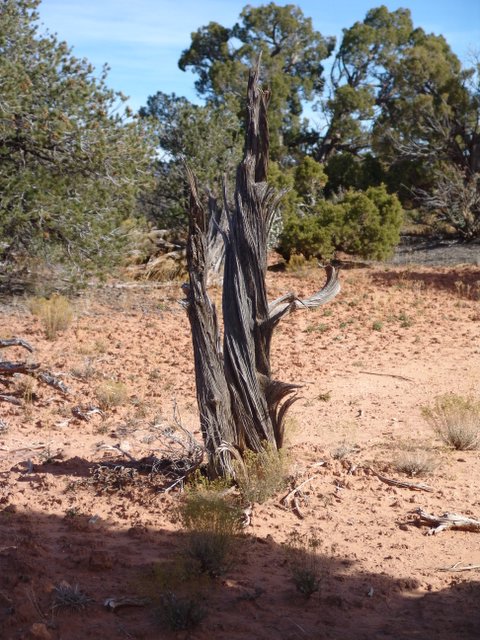 Next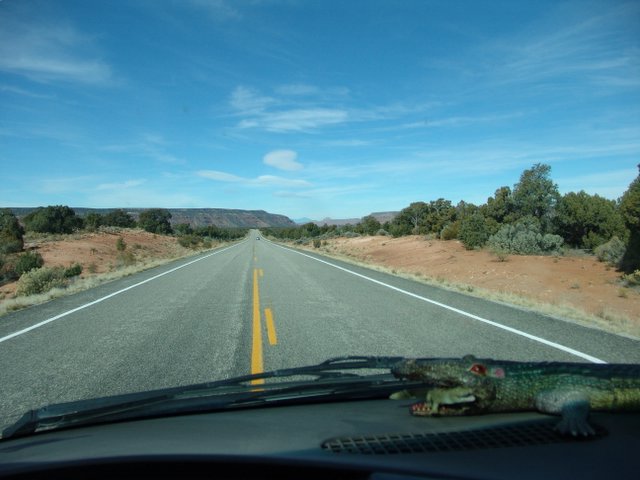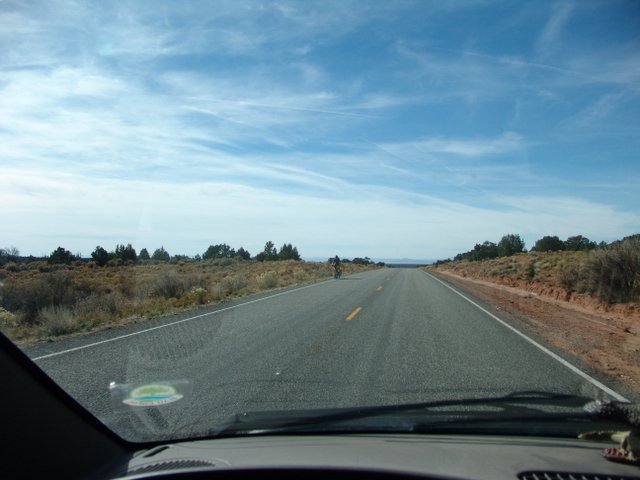 SW towards Halls Crossing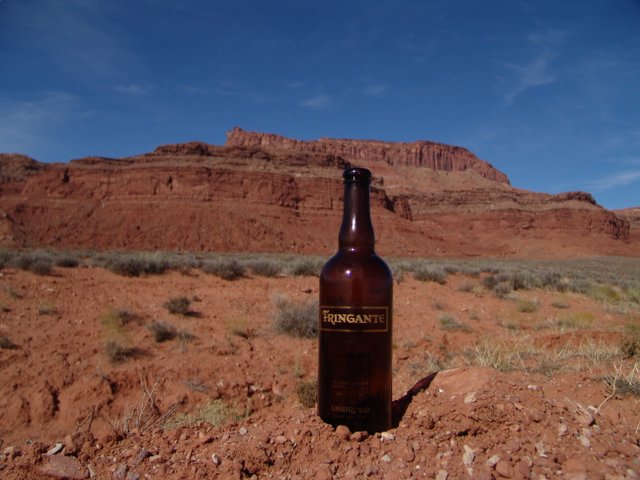 Click HERE for beers in Utah pics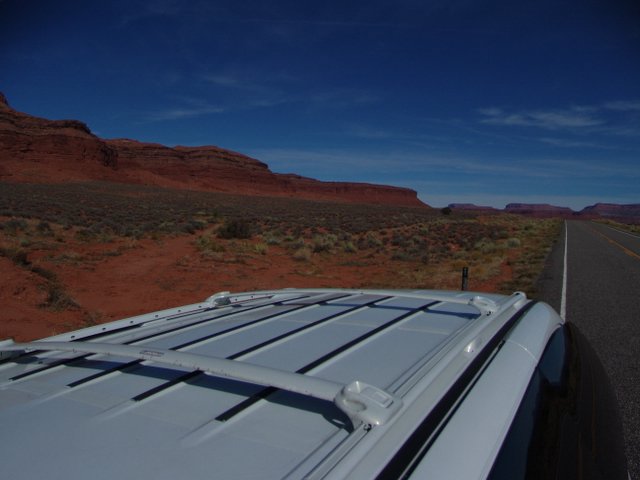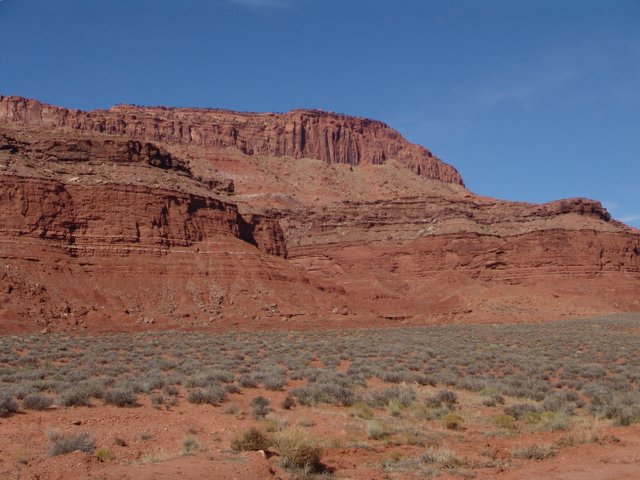 Website: http://www.nps.gov/glca/
From the above website: "Glen Canyon National Recreation Area (NRA) offers unparalleled opportunities for water-based & backcountry recreation. The recreation area stretches for hundreds of miles from Lees Ferry in Arizona to the Orange Cliffs of southern Utah, encompassing scenic vistas, geologic wonders, and a panorama of human history. Additionally, the controversy surrounding the construction of Glen Canyon Dam and the creation of Lake Powell contributed to the birth of the modern day environmental movement. The park offers opportunities for boating, fishing, swimming, backcountry hiking and four-wheel drive trips."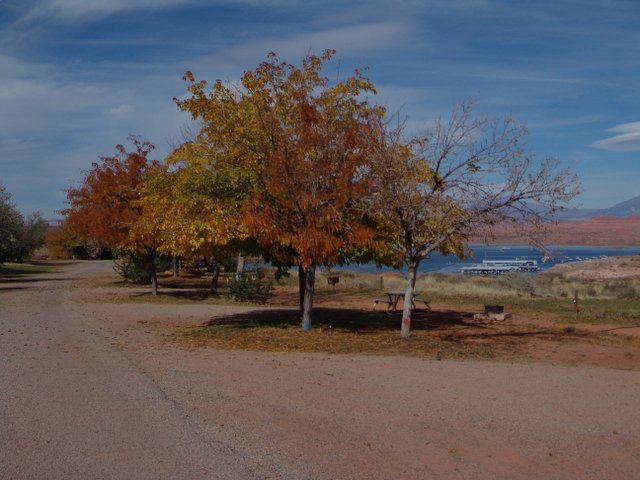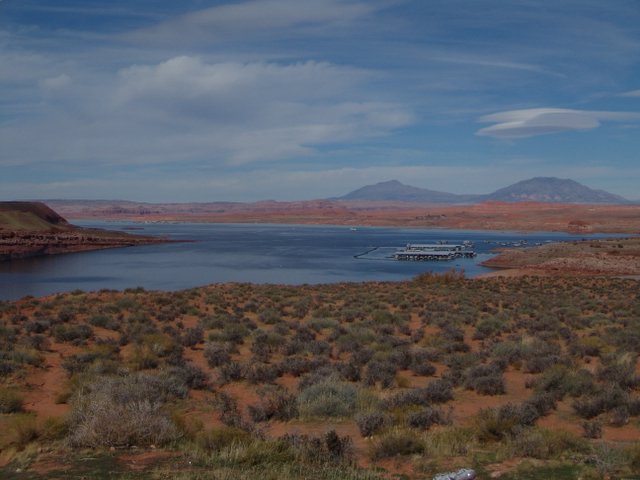 Campground at Halls Crossing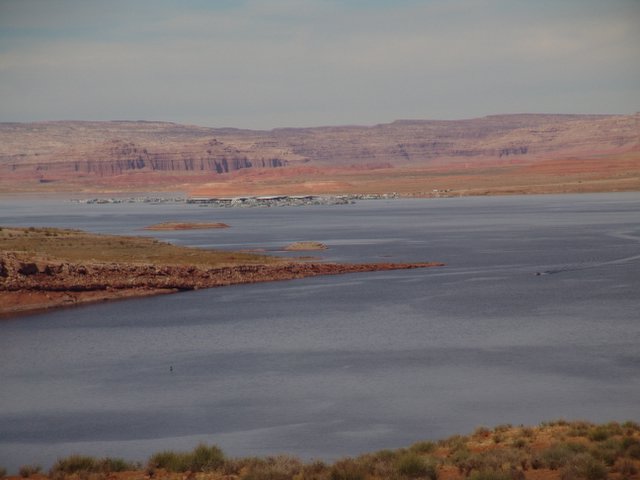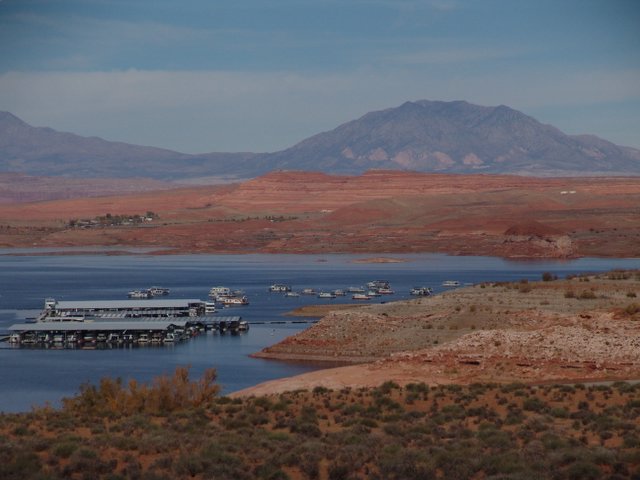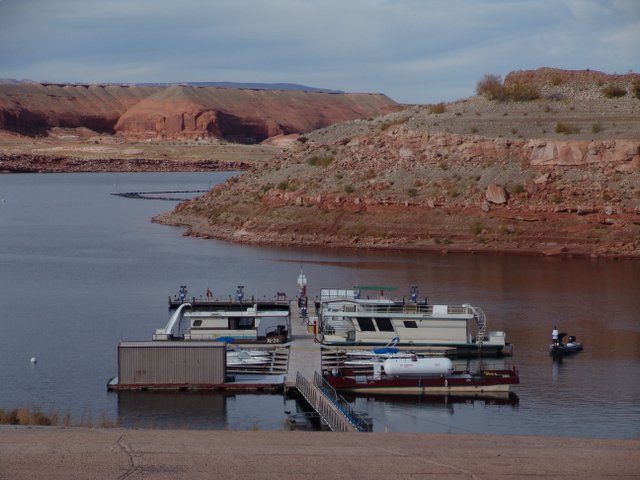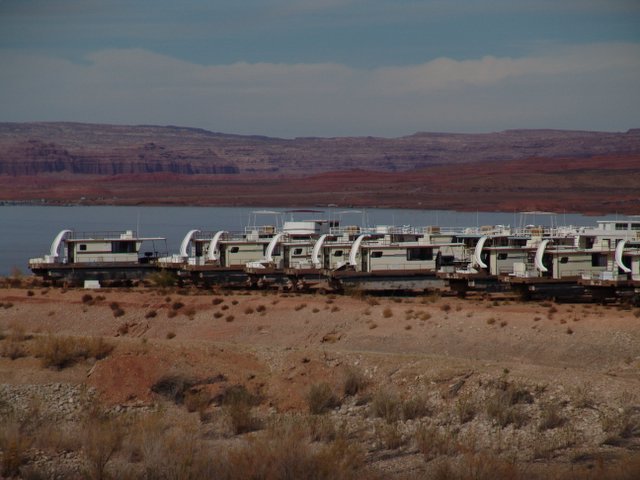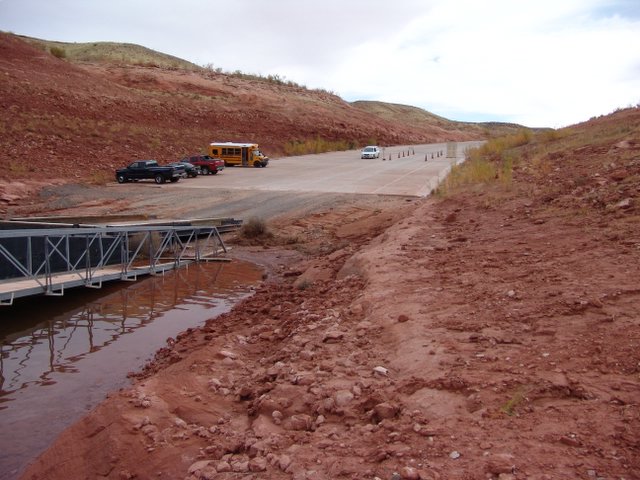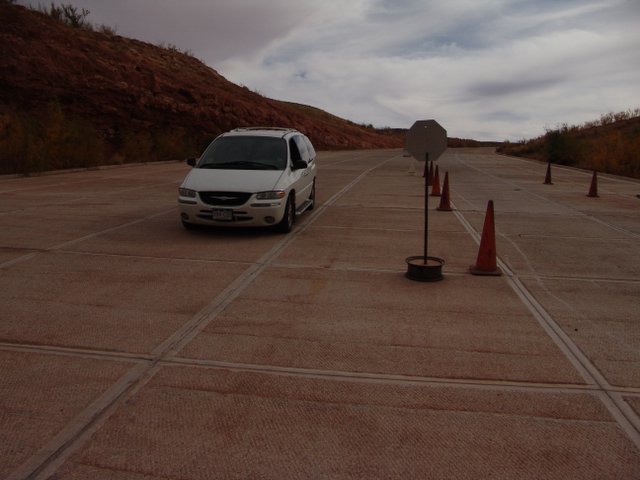 Travelling in November is wonderful...no crowds, cool weather, Fall colors!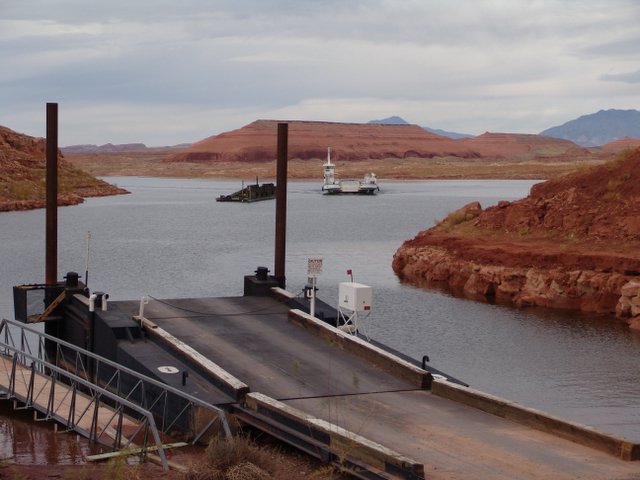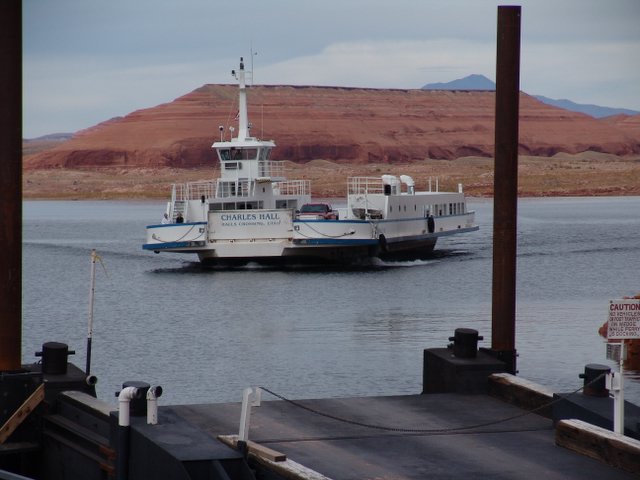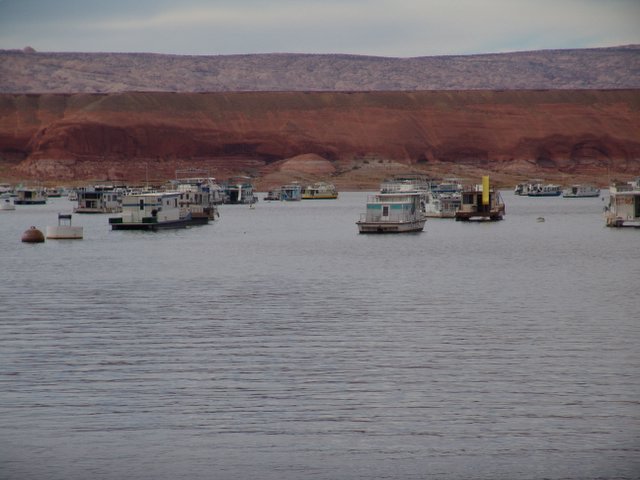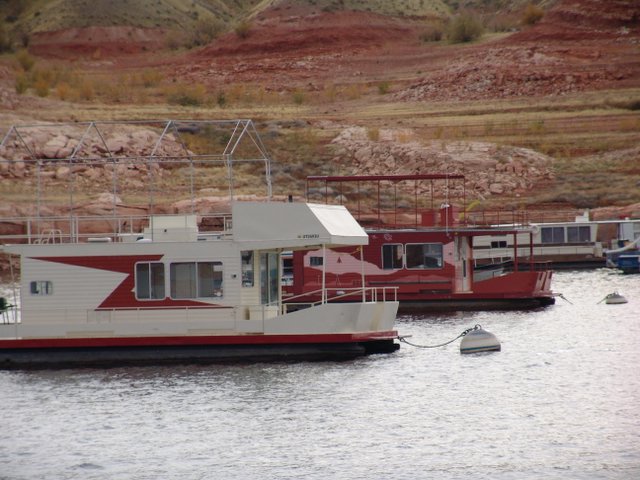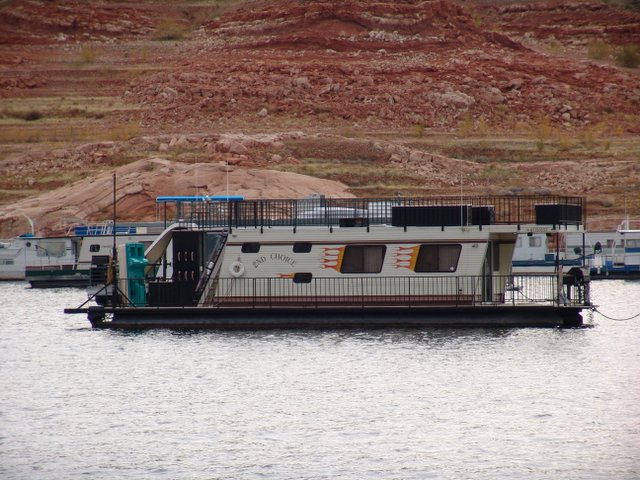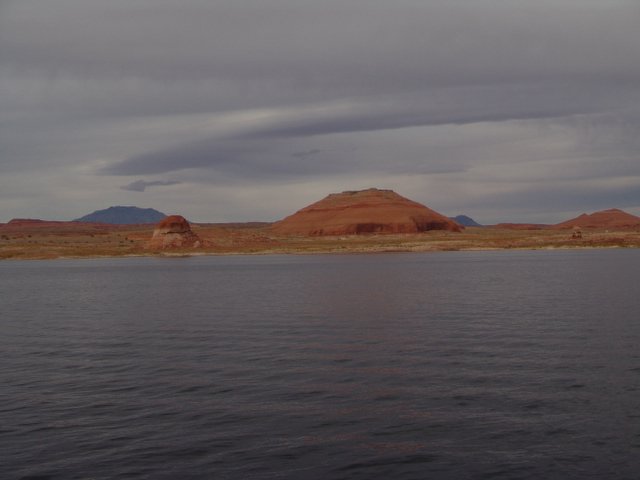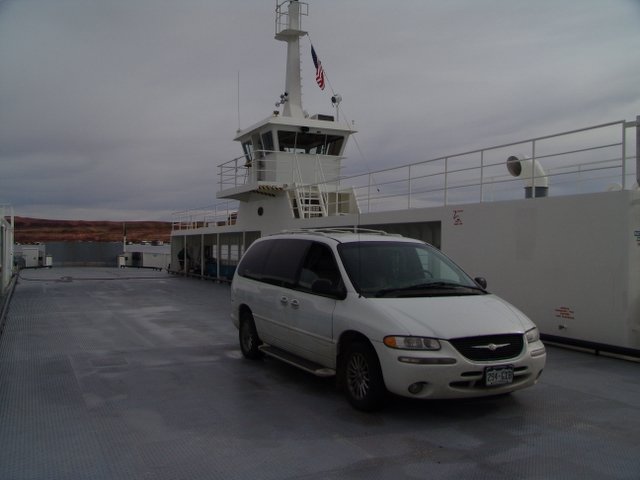 Music for the day: Webb Pierce, Elvis Presley, Nick Drake, Cowboy Junkies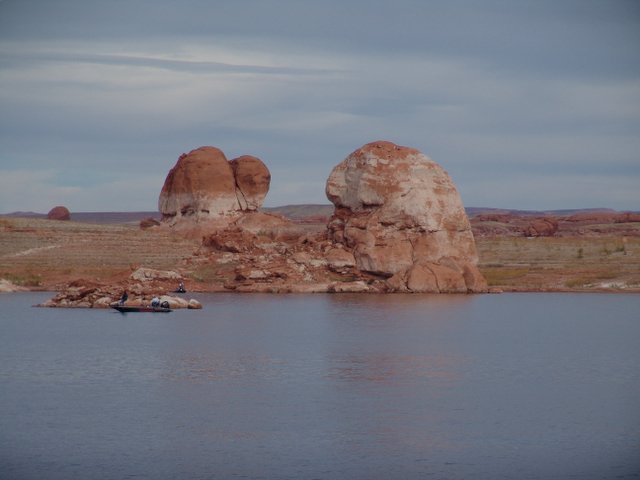 Next Stop: Bullfrog, Utah
Livable Cities Newsletter #1 Index -- Livable Cities Home -- Livable Cities Sitemap
The Priorities Institute -- The Priorities Institute Sitemap -- Beer Pages -- Art Pages
Livable Cities Online Magazine
November 1-15, 2005 - ISSN #1099-3231
Website and Photos by Logan Perkins. For Inquiries, or to Donate: logan@priorities.org