Livable Cities Newsletter #1 - November 1-15, 2005
November 7, 2005
Logan's Adventure!
Hell's Backbone to Bryce National Park
Music for the day: Willie Nelson, Buck Owens, the Hollies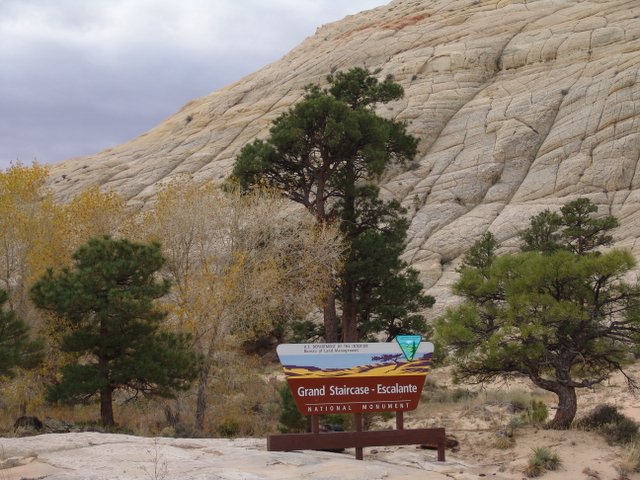 Leaving Grand Staircase - Escalante and entering Boulder, Utah
Details: http://www.boulderutah.com/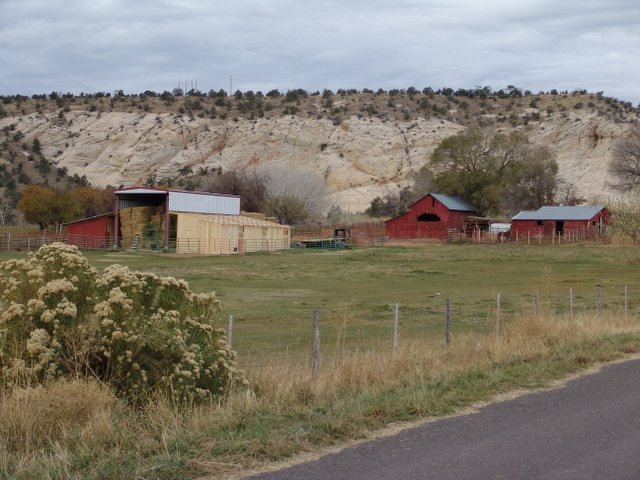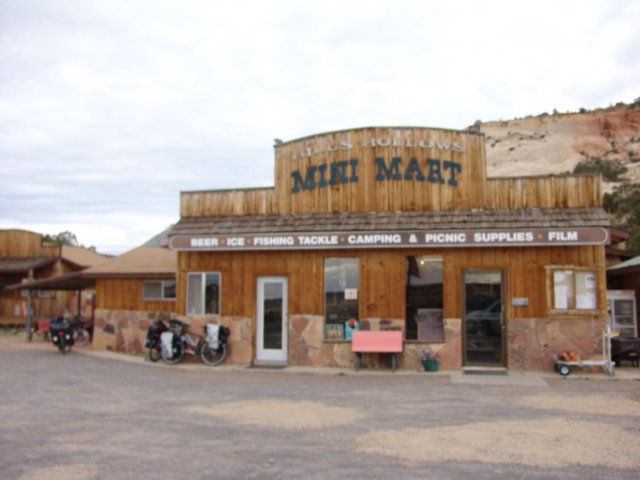 Cool little mini mart with crystals, natural foods, new age CDs, hunting stuff, and gas!!
Boulder, Utah was the last city in the U.S. with mail serviced by pack mule - ended in the 1930s.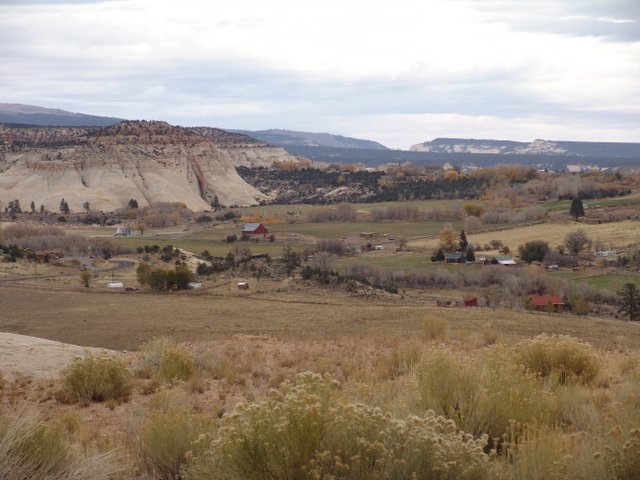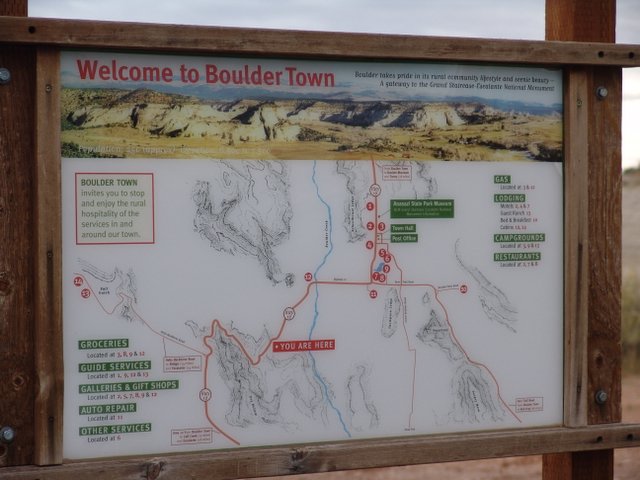 Leaving Boulder, Utah for Hell's Backbone Road
Here's a summary from this website - http://www.utahcanyons.com/roads/hellsbackboneroad.htm : "Hell's Backbone Road is a completely different experience from the other roads mentioned here. This isn't a desert road, but instead takes off into the high country of the Aquarius Plateau. The road was built during the Great Depression Era of the 1930's by the Civilian Conservation Corps as an alternative route between Escalante and Boulder. From Escalante, the road climbs along the Pine Creek Drainage skirting around the heads of The Box and Death Hollow and reaching an elevation of over 9,000 feet above sea level. The road climaxes at the Hell's Backbone Bridge which spans a deep chasm where the heads of Death Hollow and Sand Creek cut deeply into the Navajo Sandstone. From the bridge, the road descends into picturesque farming community of Salt Gulch and intersects Highway 12 about four miles west of Boulder."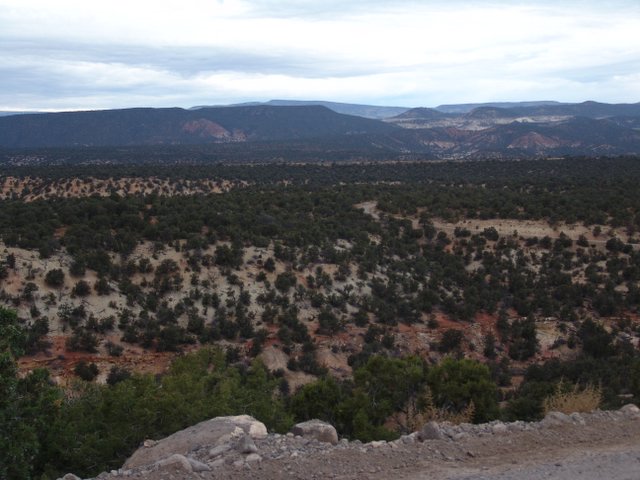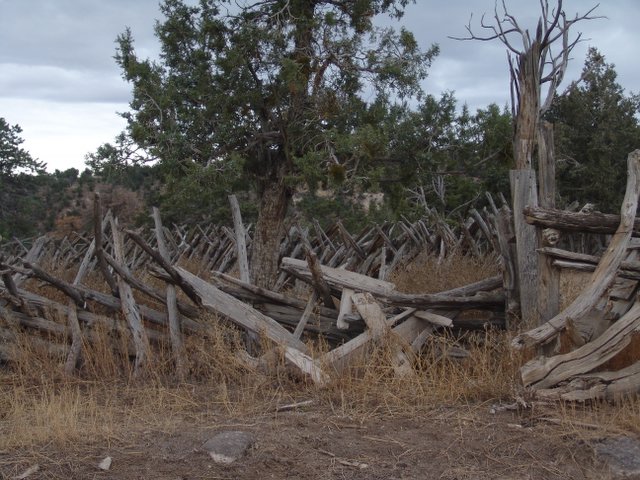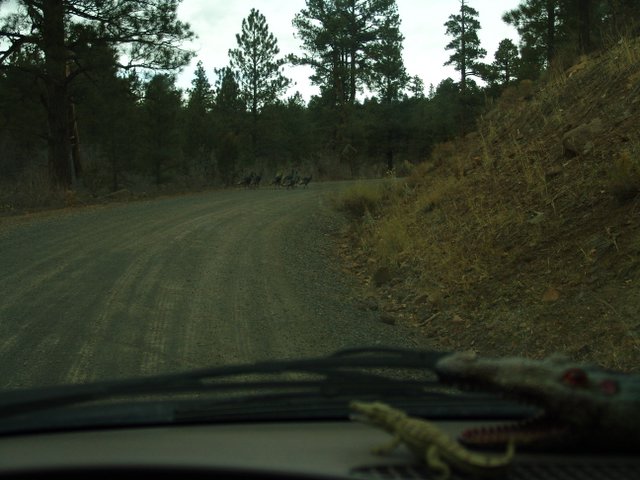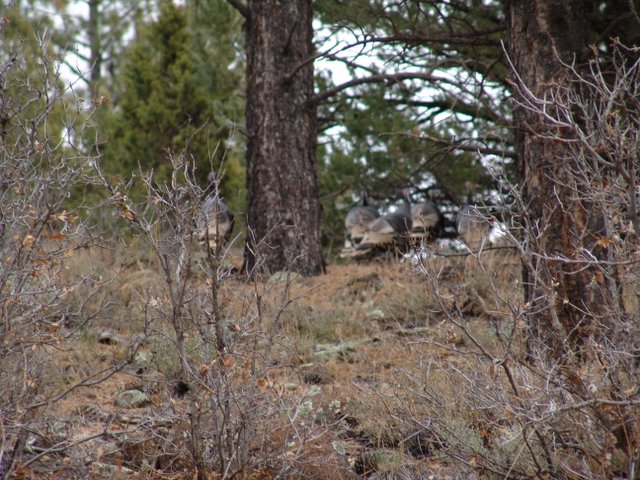 Flock of Turkeys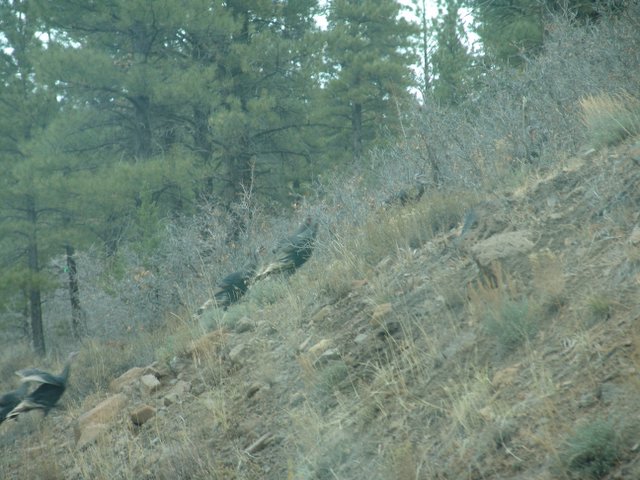 Bridge and road built in the 1930s by the Civilian Conservation Corps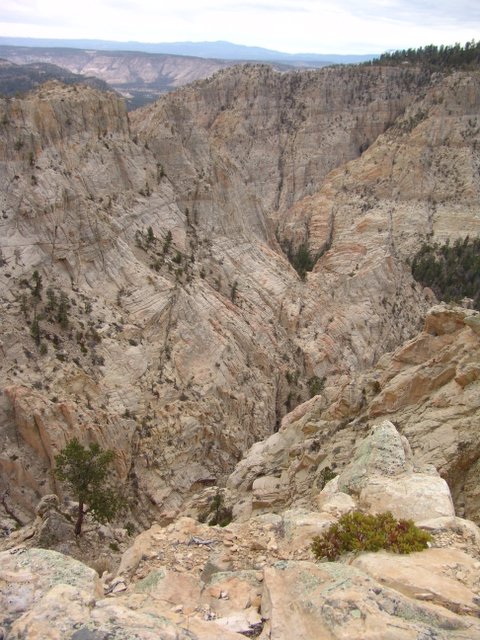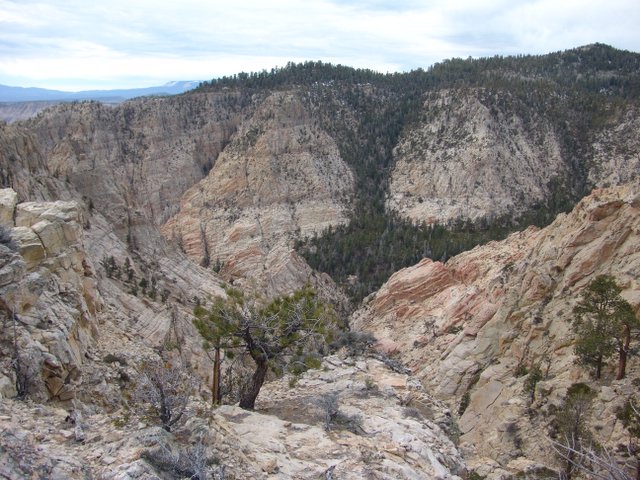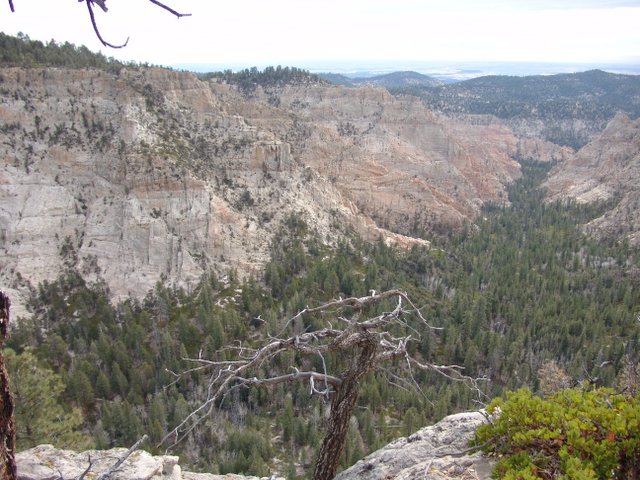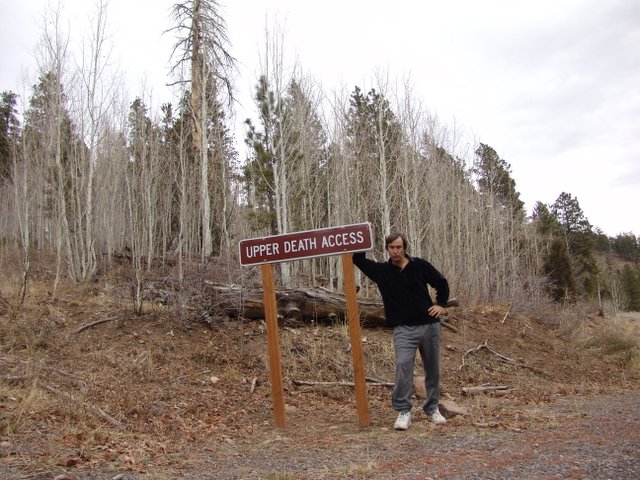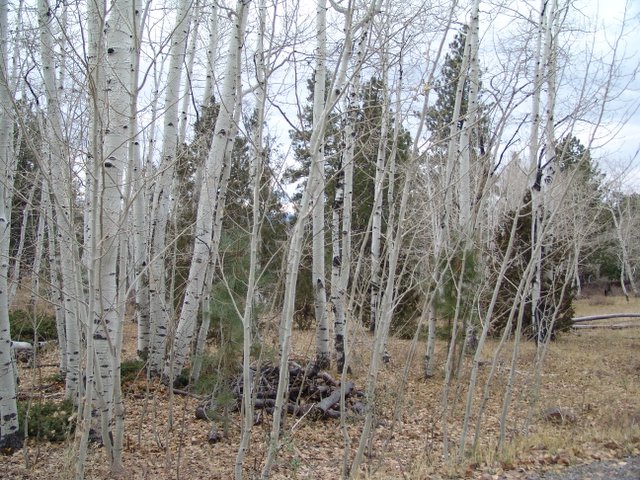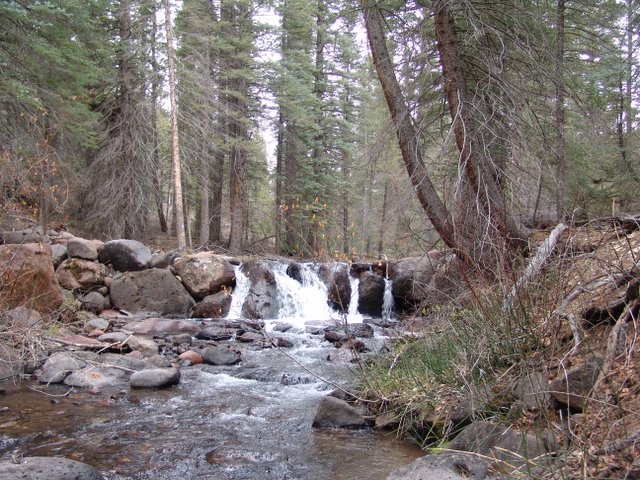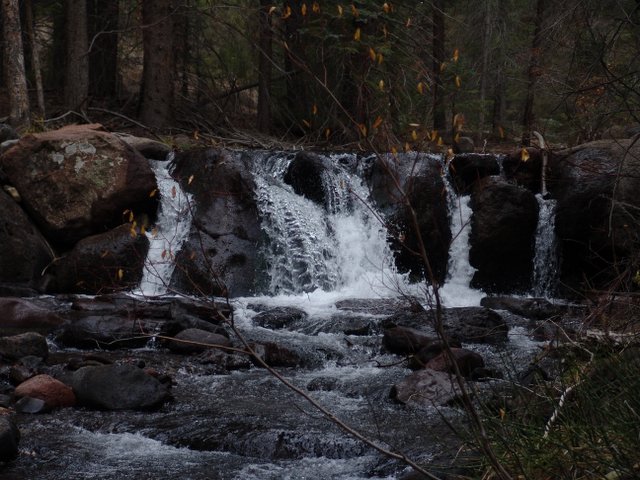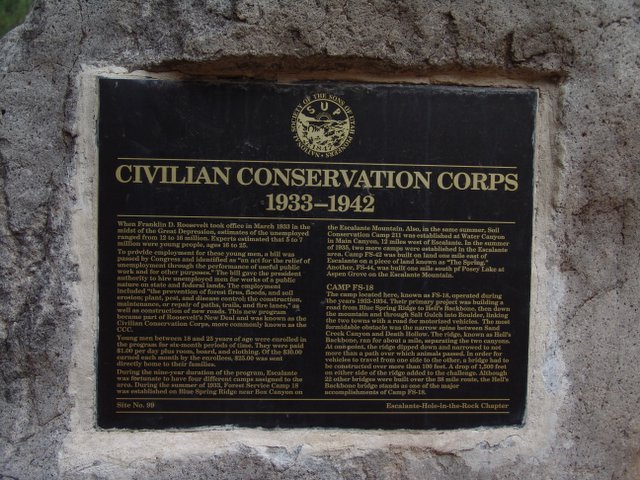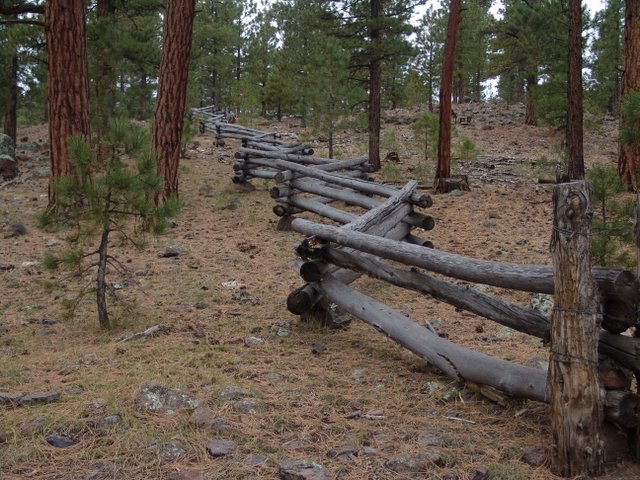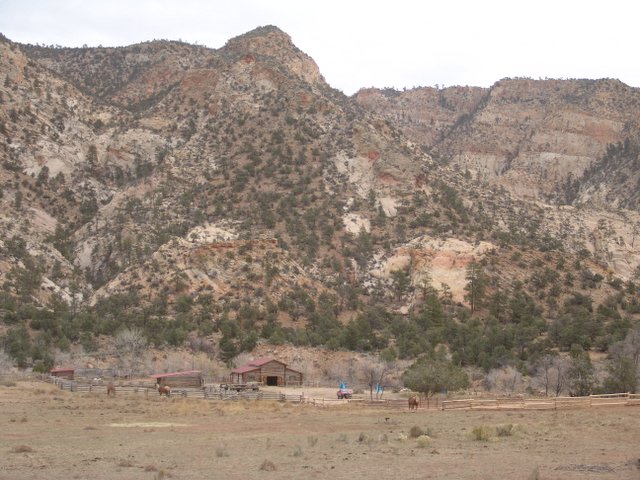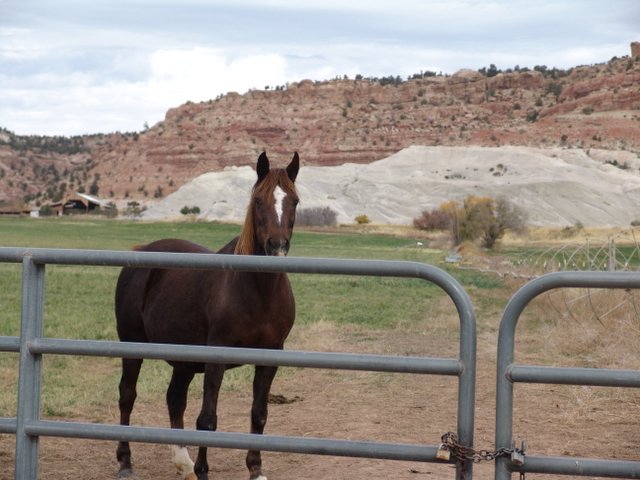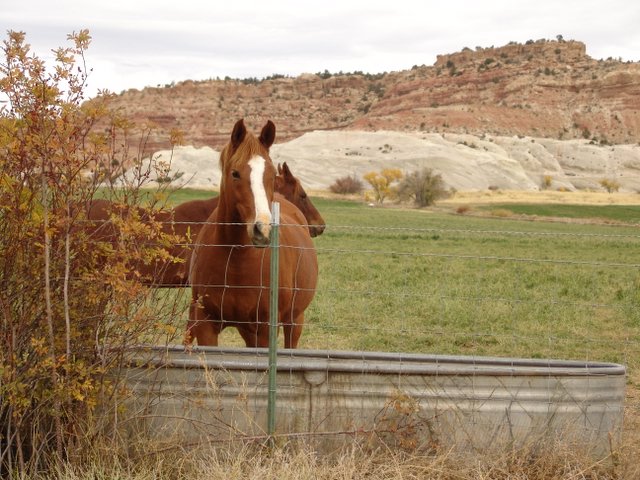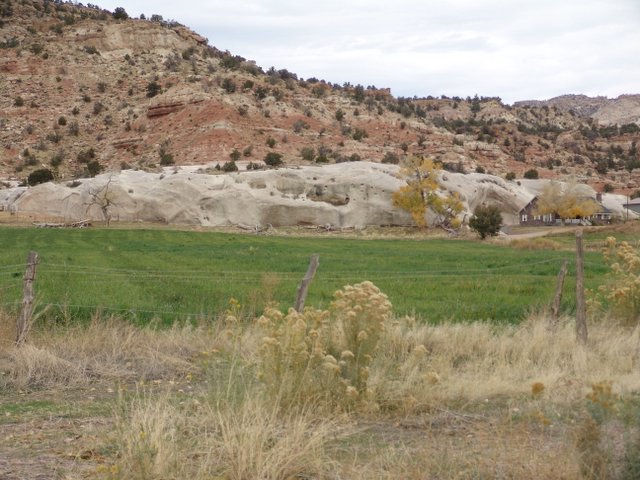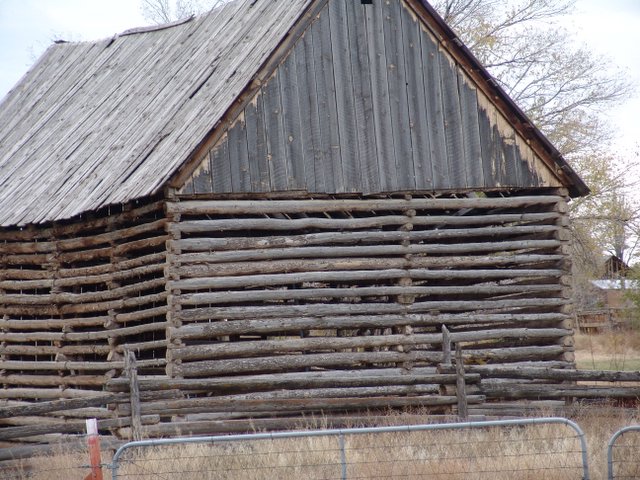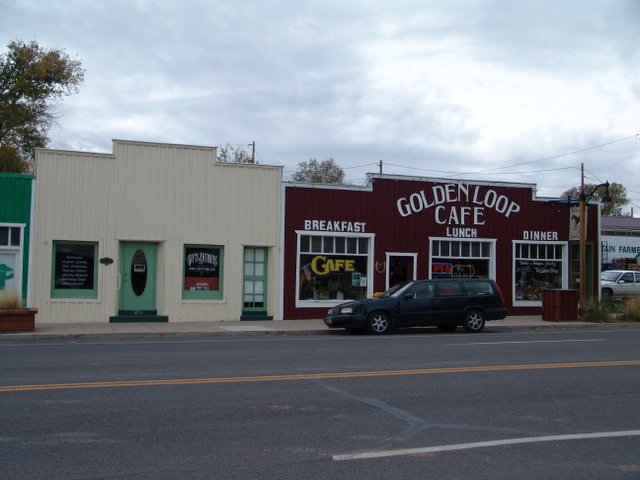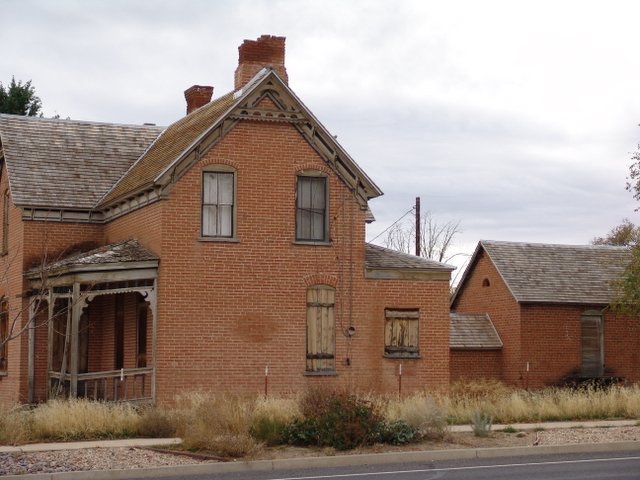 Here's a summary of Escalante, Utah, from this website - http://www.go-utah.com/Escalante : "Escalante is small ranching town along the Escalante River. In all directions is wild, uninhabited and beautiful land. Indeed, though it has only 850 residents it is the largest town for 70 miles around. To the north of town is the high alpine wilderness of the Aquarius Plateau and Boulder Mountain; to the south and east lie rugged red rock desert canyons of the Grand Staircase-Escalante National Monument.
The town of Escalante features tidy rows of well kept homes and a sleepy main street with a few cafes, grocery stores, activity outfitters and motels. It's a convenient base for exploring the nice recreational opportunities in the surrounding areas. You can hike or fish on the Aquarius Plateau or explore the magnificently rugged and pristine Grand Staircase National Monument. On the outskirts of town is Escalante Petrified Forest State Park.
Escalante is located in south central Utah off Hwy 12. It is about 50 miles east of Bryce Canyon National Park and 75 miles south of Capitol Reef National Park."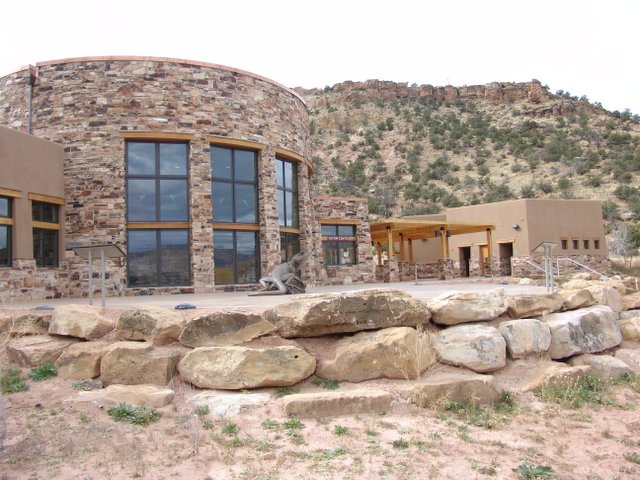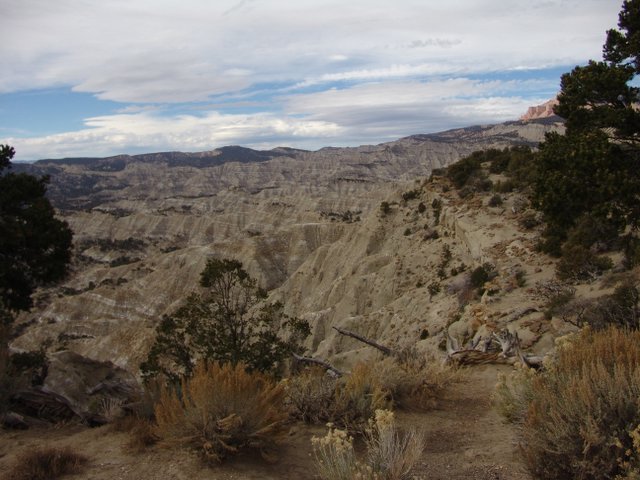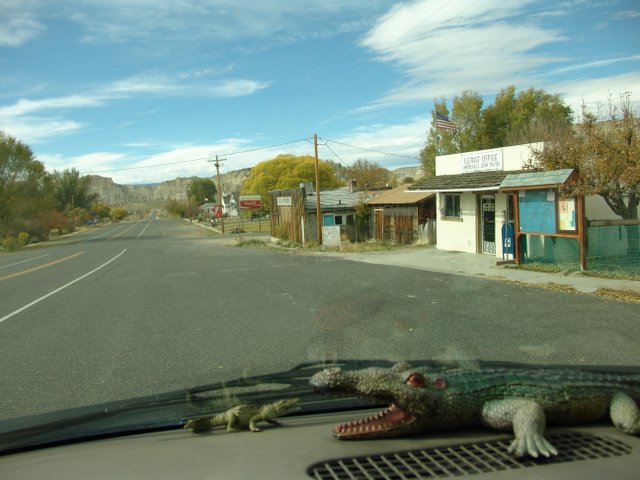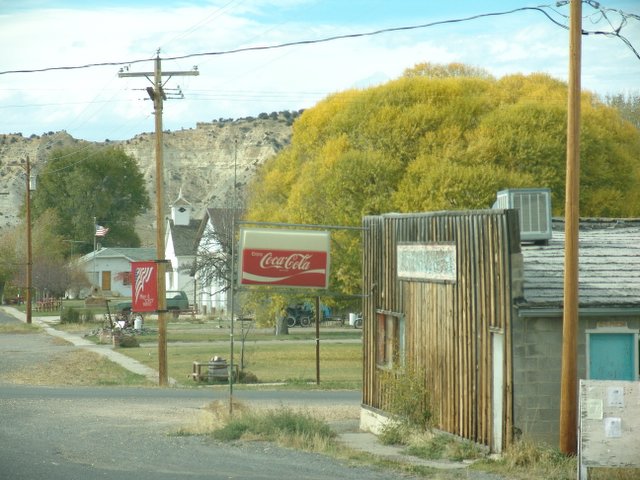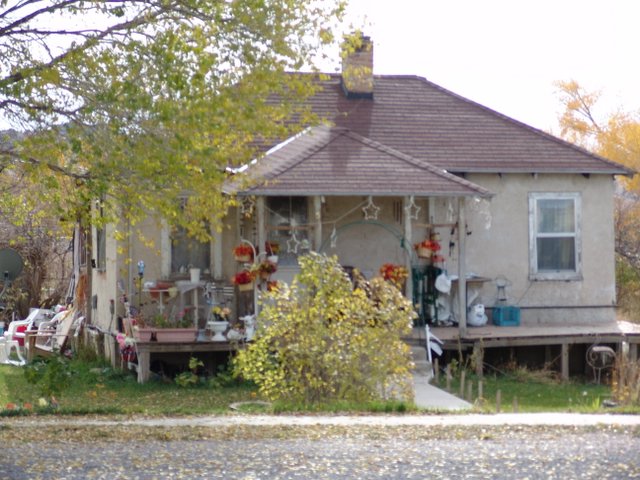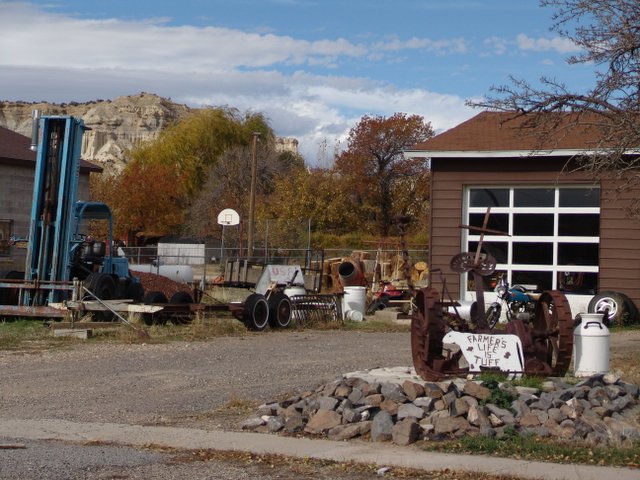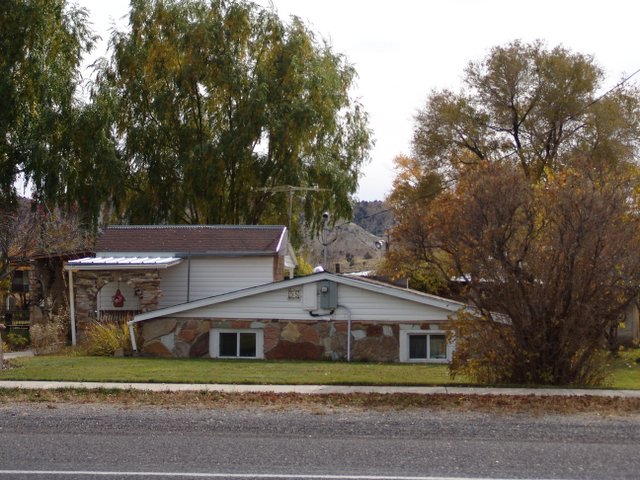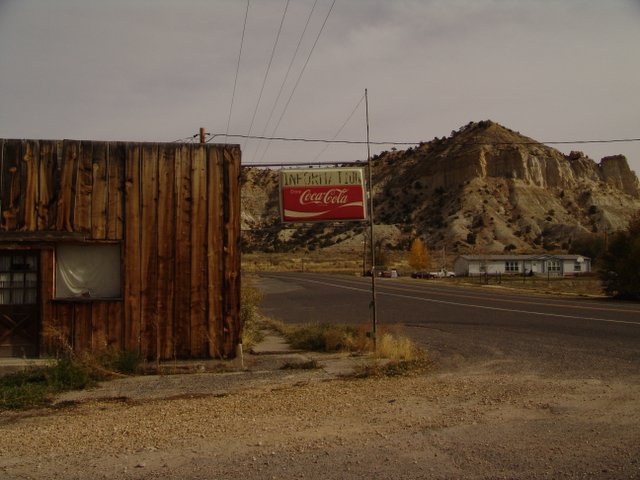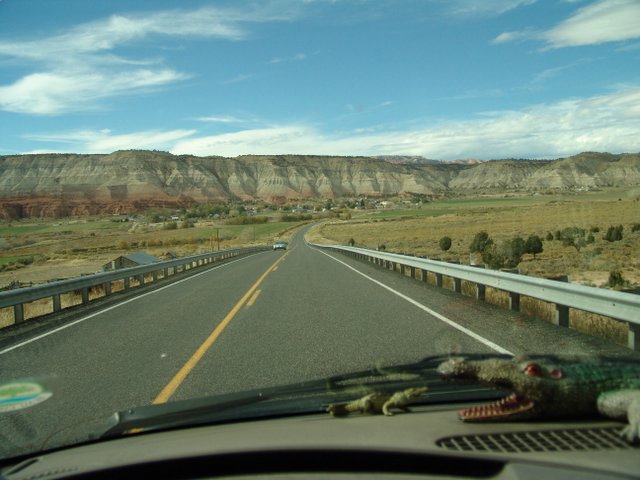 Highway 12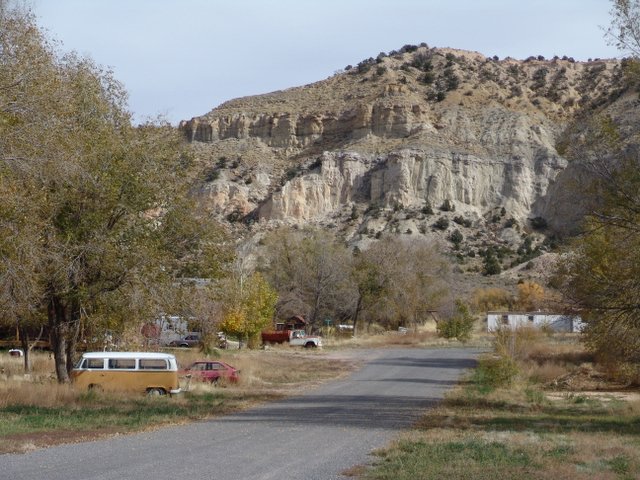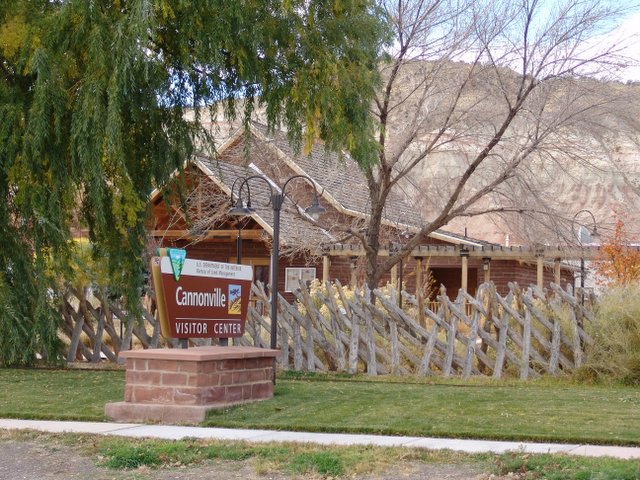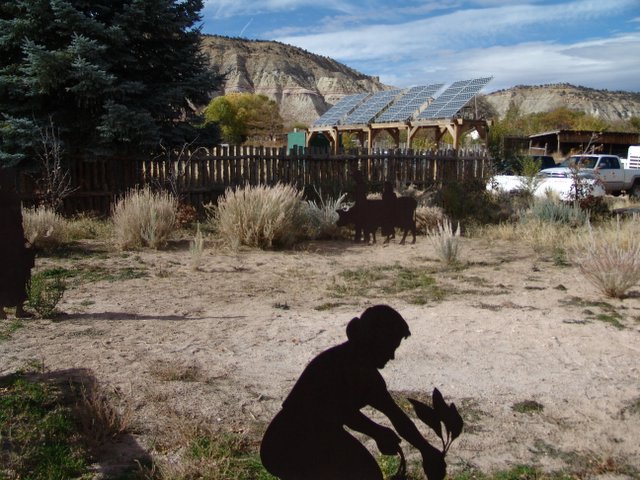 Next Stop: Continue to Bryce Canyon National Park - click HERE
Livable Cities Newsletter #1 Index -- Livable Cities Home -- Livable Cities Sitemap
The Priorities Institute -- The Priorities Institute Sitemap -- Beer Pages -- Art Pages
Livable Cities Online Magazine
November 1-15, 2005 - ISSN #1099-3231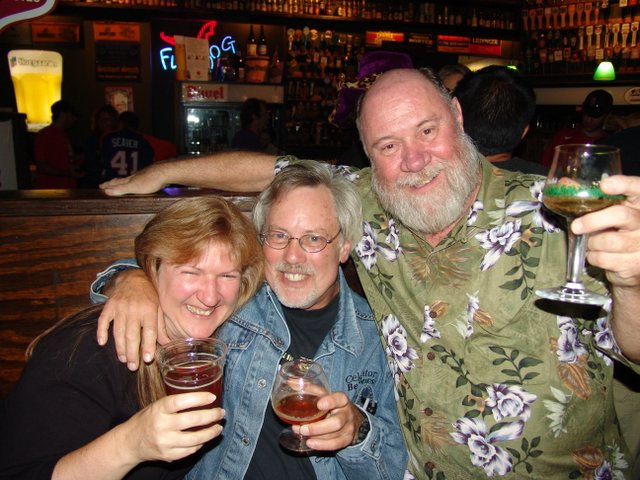 2005 GABF PIC - MORE?
Website and Photos by Logan Perkins. For Inquiries, or to Donate: logan@priorities.org
Livable Cities Newsletter #1 Index -- Livable Cities Home -- Livable Cities Sitemap
The Priorities Institute -- The Priorities Institute Sitemap -- Beer Pages -- Art Pages
Livable Cities Online Magazine
November 1-15, 2005 - ISSN #1099-3231