Deus at a 7-11
Deus and 7-11, a personal story :)
by Logan Perkins
Yeah, so after so many years of yearning to go to the Great American Beer Festival, and wanting some serious skiing opportunities, I decided to move from Washington D.C. area to Colorado...that was in 1989. After working at Keystone Ski Resort for a winter, I got a job as a 7-11 manager in Idaho Springs, Colorado, a blue collar mountain town up from Denver an hour or so.
So, the other day in L.A., California, Iím working hard...94 degree weather in March...yeah!!, and Iím escorted to a 7-11 franchise store... #22381- Figueroa.
5138 N. Figueroa Street
Los Angeles, CA 90042-3922
323 257-1784
Mama mia!! This guy has Deus in a neatly stocked big beer cooler. He's almost sold thru two cases!! Additionally, thereís 750s of: Firestone, 3 different Allagash, St. Bernardus Apt 12 Special Edition (theyíve sold more of this than anyone in the state of California...go figure!), St. B. Triple, Damnation, Kasteel, Westmalle, Chimay, Alesmith, Arrogant Bastard, 6 Lost Coast, 5 Rogue, 4 Unibrou, 3 Chimay, 2 Maredsous, Duvel; 6-packs of La Rossa, 1554, Flying Dog, Humboldt, Alaskan; Ayinger, Schneider ++
Charles Chimea, owner
Holy ca ca! This is not a fancy, rich part of L.A. Itís so crazy, but itís so cool. Hereís a manager thatís figured that beer sales is a major component of overall income. Increase your product line and it works out nicely. Mo better income than milk (nothing against milk, mind you). Charles Chimea is the owner of this 7-11 franchise and has been doing his own beery thing since Sept. of 2006. And, heís trying to get the local distributor for California, Wine Warehouse, to be approved by 7-11 for statewide distribution. This dude, Charles, is so cool. Heís got a dedicated workforce, and his wife and newborn, working long hours to run a difficult store. I can tell you from experience that running a professional convenience store is a very difficult chore! When I was a 7-11 manager and someone didnít show up for the overnight shift, I often had to cover the shift, even if I just worked a full shift. At the 7-11 I managed, there was no lock on the front door. You could not close the store!
For me personally, Iím so glad to be away from retail operations. But now, being involved as a sales rep is exciting. Turning oneís beer hobby into a career is very exciting. I walk into a 7-11 in a funky-shady part of town and itís like an unfathomable dream...theyíve got Deus!! Holy ca-ca!!!
I do fun beery adventures weekly, but visiting this little convenience store really rocks!!
- Logan In L.A.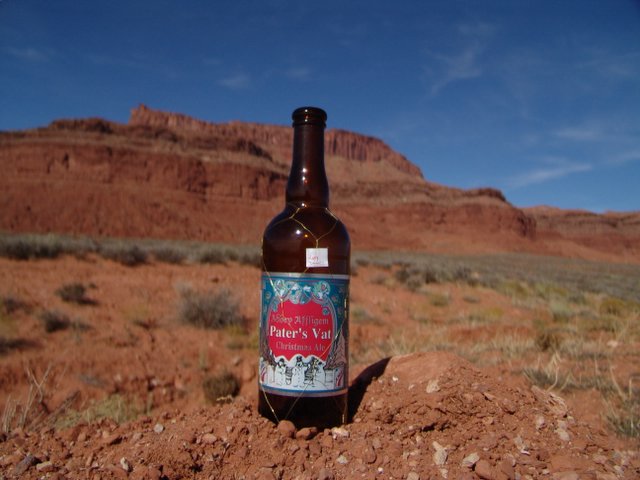 Illegal in Utah...sssssshh!!
Livable Cities Home -- Livable Cities Sitemap
The Priorities Institute -- The Priorities Institute Sitemap -- Beer Pages
Website and Photos by Logan Perkins. For Inquiries, or to Donate: loganperkins@gmail.com
Funky Art